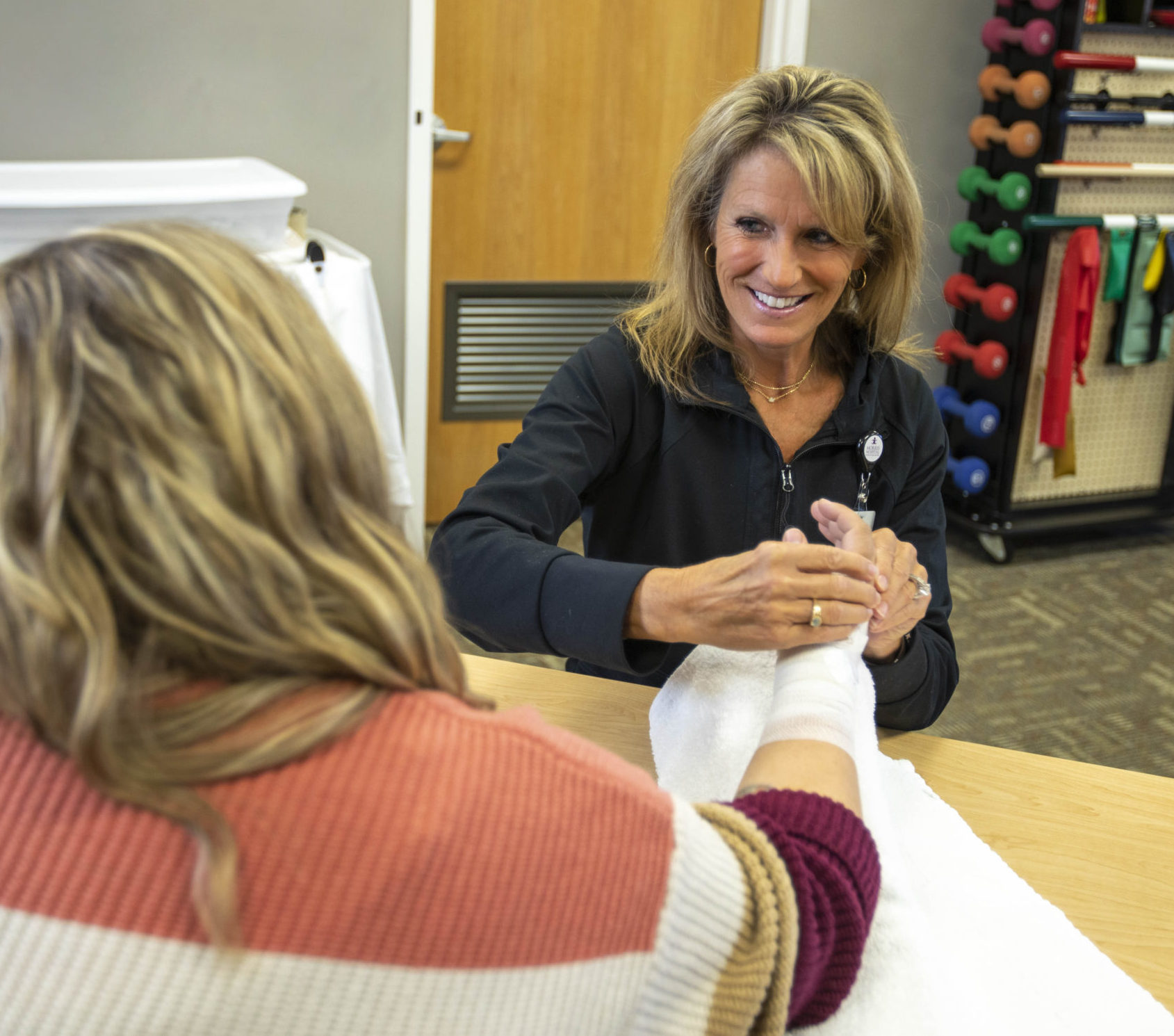 Individuals experiencing the physical effects of an injury or medical condition may benefit from physical, occupational or speech therapy services, or a combination of the three. We are here to help you return to maximum independence.
Occupational Therapy can help improve safety and independence in everyday living activities such as bathing, dressing, and toileting. We can improve daily living skills by teaching strategies and techniques or by recommending adaptive equipment. Our occupational therapists want to help you return to work, household and leisure activities. We can also provide exercise programs, pain management, splints, and positioning devices to help you recover as quickly as possible.
OCCUPATIONAL THERAPY SERVICES:
Our Occupational Therapy Services can assist those struggling with:
Pain
An orthopedic injury or surgery
Performing daily tasks such as getting dressed, cooking or bathing
Using hands when writing, keyboarding or opening jars
A change in ability to tolerate activities previously enjoyed because of weakness or fatigue
Our occupational therapy services are available at  locations in Morris, Channahon, Diamond-Coal City, and Ottawa.