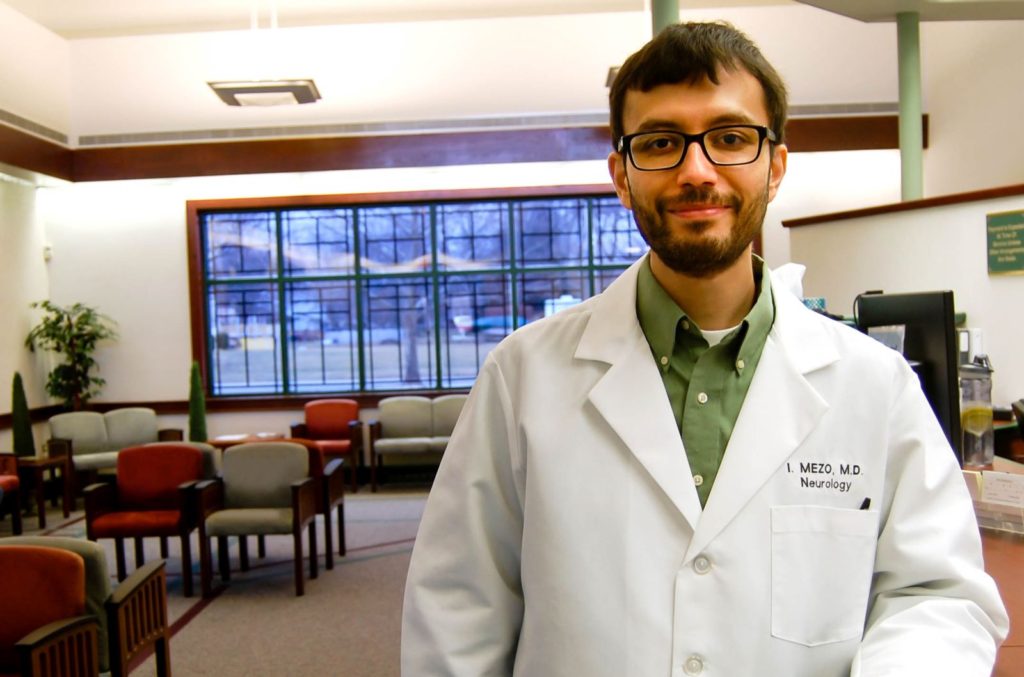 Morris Hospital Neurology Specialists, a neurology physician practice, is the area's best resource for diagnosis and treatment of nervous system disorders. As neurology providers, Isaac Mezo, M.D., Rakesh Garg, M.D., Stefanie Henline, N.P. and Peter Analytis, M.D., specialize in the diagnosis and treatment of disorders that affect the brain, spinal cord, and nerves, including:
Movement disorders such as Parkinson's Disease
Seizures
Speech and Language Disorders
Infections of the brain and peripheral nervous systems
Dementia disorders such as Alzheimer's
Multiple Sclerosis
COVID-19
Morris Hospital Neurology Specialists
Phone:
815.942.4506
Phone:
815.941.7533 (Sleep Center)
† – Dr. Rakesh Garg is an independent contracted physician.