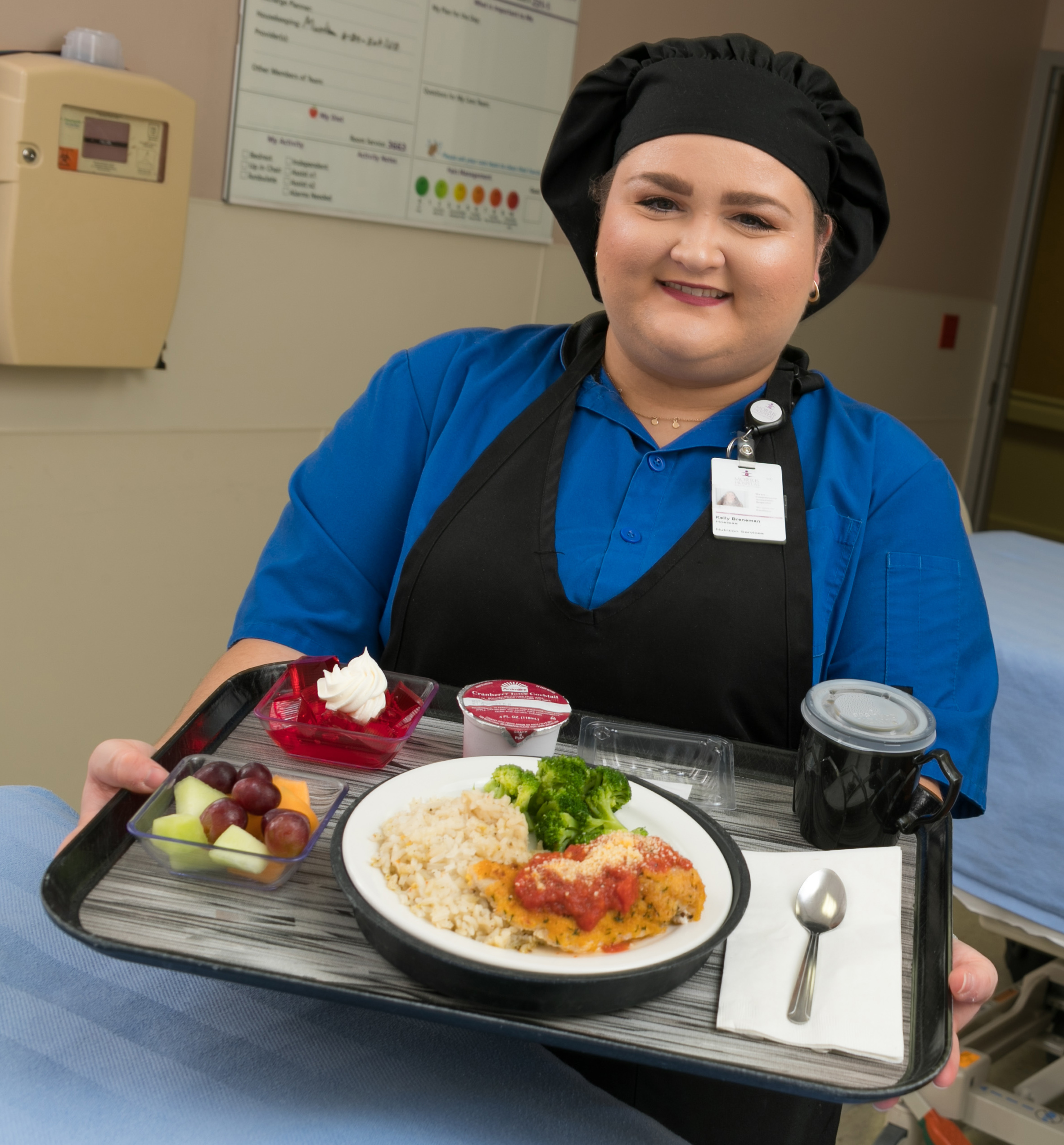 Visitors and guests are invited to stop by our Bistro Café on the lower level of the Morris Hospital Main Campus for a variety of healthy, delicious food options prepared by our Nutrition Services Department.
The café serves more than 400 customers daily and nearly 14,000 customers in a month.
Senior discounts are available. Cash, debit cards and credit cards are accepted.
CAFETERIA HOURS: 7 A.M. to 7 P.M.
Breakfast: 7 A.M. – 9:30 A.M.
Lunch: 11 A.M. – 1:30 P.M.
Dinner: 5 P.M. – 7 P.M.
* Menus are subject to change due to availability