As a board-certified reconstructive foot and ankle surgeon with Morris Hospital Orthopedics & Sports Medicine, Dr. Kyle Pearson treats patients of all ages experiencing common to advanced foot and ankle issues with both non-surgical and surgical treatment procedures. Dr. Pearson developed The Foot and Ankle Institute in 2014 to provide patients with a local center of excellence for foot and ankle surgery/podiatry care. Comprehensive podiatry services offered through the Foot and Ankle Institute include on-site physical therapy, and, when required, surgery.
Through the Foot & Ankle Institute, patients are diagnosed and treated for common to complex foot and ankle/podiatry conditions including:
Foot and Ankle Trauma
Foot and Ankle Fractures
Ankle Instability
Achilles Tendon Rupture
Bunion
Hammertoe
Heel Pain
Plantar Fasciitis
Diabetic Foot Conditions/Limb Salvage
Sports-Related Injuries
Foot & Ankle Arthritic Conditions
Total Ankle Replacement
For an appointment with Dr. Pearson, call 815.942.4875 (Morris office), 815.433.0850 (Ottawa office), or  815.741.4222 (Joliet office).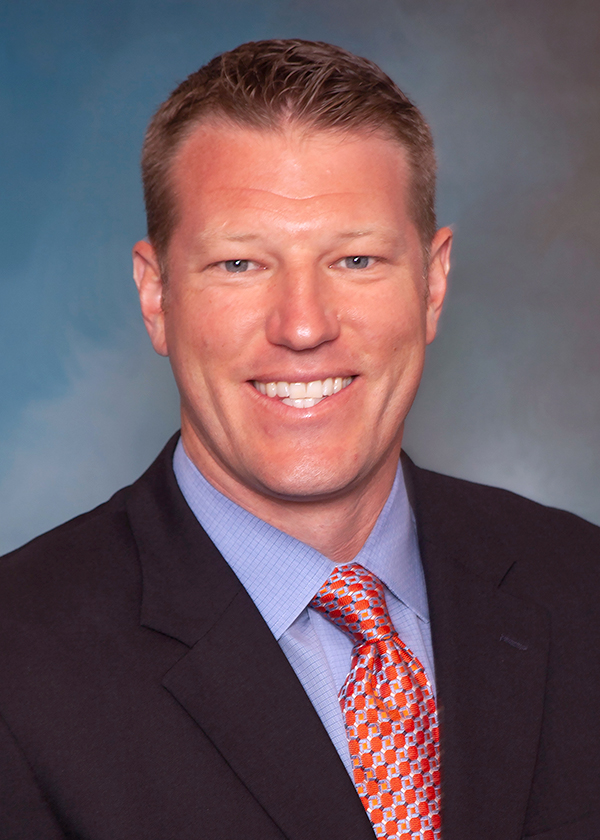 Specialty: Board Certified in Foot and Ankle Surgery, Podiatry
Special Interests: Foot and ankle injuries, Fractures, Arthritic Joint Conditions, Bunions, Hammertoe Deformities, Heel Pain, Plantar Fasciitis, Diabetic Foot and Ankle Conditions, Wound Care, Ganglion and Soft Tissue Tumors, and Custom Inserts, Foot & Ankle Surgery/Podiatry Care
A board-certified reconstructive foot and ankle surgeon, Dr. Kyle Pearson treats adults and children with common to advanced foot and ankle problems using both non-surgical and surgical treatment procedures. His goal is to get patients back on their feet as safely and as soon as possible.
Dr. Pearson received his Doctor of Podiatric Medicine degree from Des Moines University, College of Podiatric Medicine and Surgery in 2011 and completed his residency in foot and ankle surgery at the University of Pittsburgh Medical Center in 2014.
His advanced training in foot and ankle surgery includes, but is not limited to: foot and ankle reconstruction, mid-foot and hind-foot fusion, ankle arthroscopy, total ankle replacement, tendon transfers and repair, wound healing, external fixation, and diabetic limb salvage.
Dr. Pearson is also part of the teaching faculty for the KSB Foot and Ankle Residency Program. He lectures both locally and nationally at scientific conferences, is a peer reviewer for multiple foot and ankle journals, and sits on multiple boards including the Illinois Podiatric Medical Association Board of Directors.
In his free time, Dr. Pearson enjoys spending time with his wife and their three young children. For fun and relaxation, he likes to run, golf, ski, travel, hunt and spend time outdoors.
WHERE CAN I SEE DR. PEARSON?
FREQUENTLY ASKED QUESTIONS: