One out of every 10 adults over the age of 50 will develop osteoporosis in their lifetime and it often goes undiagnosed.  Often called the "silent disease," most people do not know they have osteoporosis until they break or fracture a bone. Bones affected by osteoporosis can become so fragile that everyday activities such as walking, lifting or even coughing can cause a fracture or break.
The Morris Hospital Osteoporosis Management Program was designed to reduce breaks and fractures through earlier diagnosis and improved management of the condition.
Patients start the program by meeting one-on-one with Nurse Practitioner Taelor Stuedemann at the Orthopedics & Sports Medicine office in Morris where they discuss their medical history.
Depending on the patient and severity, treatment recommendations vary, with some patients needing multiple methods of treatments to manage their condition. Treatment may include medication, injections, physical therapy, and life style changes such as healthy eating habits and consistent exercise. For some patients, follow up appointments may be necessary to ensure the treatment plan is working.
While consistent treatment can reduce the severity of osteoporosis, there is currently is no cure for osteoporosis. That's why effective management of the condition is so important.
Individuals who have risk factors or a family history of osteoporosis are encouraged to talk to their primary care provider or call Morris Hospital Orthopedics & Sports Medicine at 815-942-4875 and ask for an appointment with the Osteoporosis Management Program.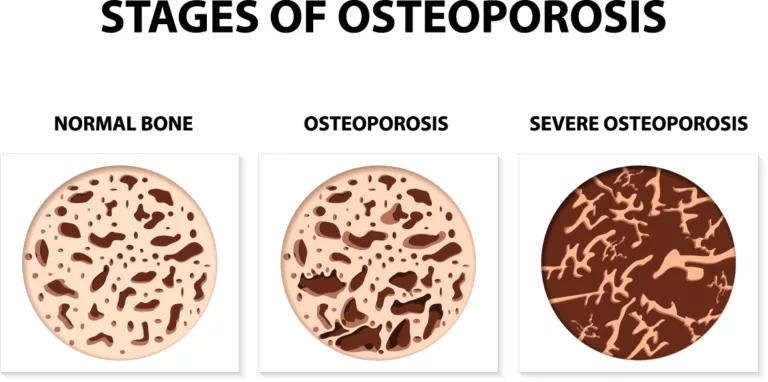 WHERE IS THE PROGRAM OFFERED?
FREQUENTLY ASKED QUESTIONS