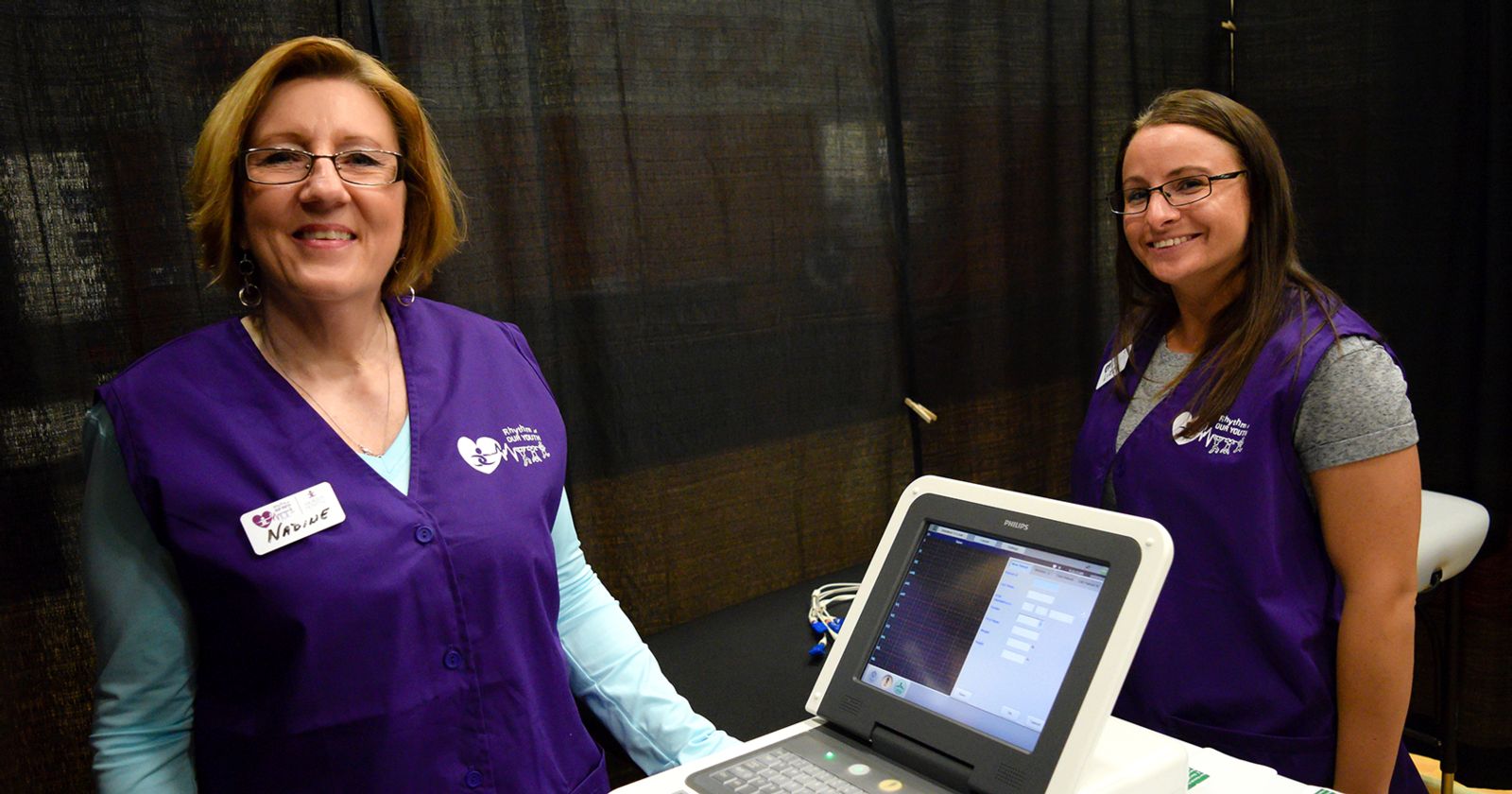 Sudden cardiac death (SCD) claims more than 2,000 lives of children and adolescents in the United States each year. SCD is also responsible for approximately 3-5% of deaths that occur in children between the ages of 5-19. Most victims of SCD have had underlying heart conditions. However, many heart defects in today's youth remain undiagnosed.
In an effort to prevent the occurrence of such tragic deaths, Morris Hospital has created a cardiac screening program called Rhythm of Our Youth (ROOY), with funding provided by generous donors to the Morris Hospital Foundation. Working in collaboration with area high schools, ROOY strives to detect existing cardiac abnormalities, so the risks of SCD are minimized. Our program will accomplish this by completing a painless 3-minute test known as an ECG, or electrocardiogram. Results from these tests will assist with early identification of cardiac defects that have been known to lead to SCD, which can ultimately save a student's life.
To learn more about this lifesaving screening, view our Rhythm of Our Youth video.

2023-24 School Year Rhythm of Our Youth Schedule:
(In order to participate in the screening, students must be enrolled in the school where the screening is being offered.)
Ottawa Township H.S. – November 2 & 3, 2023
Dwight H.S. – November 16, 2023

(We are still in process of scheduling dates with additional schools. Please check back for an updated schedule.)
To sign up your student, please click on the Consent For Screening button below.