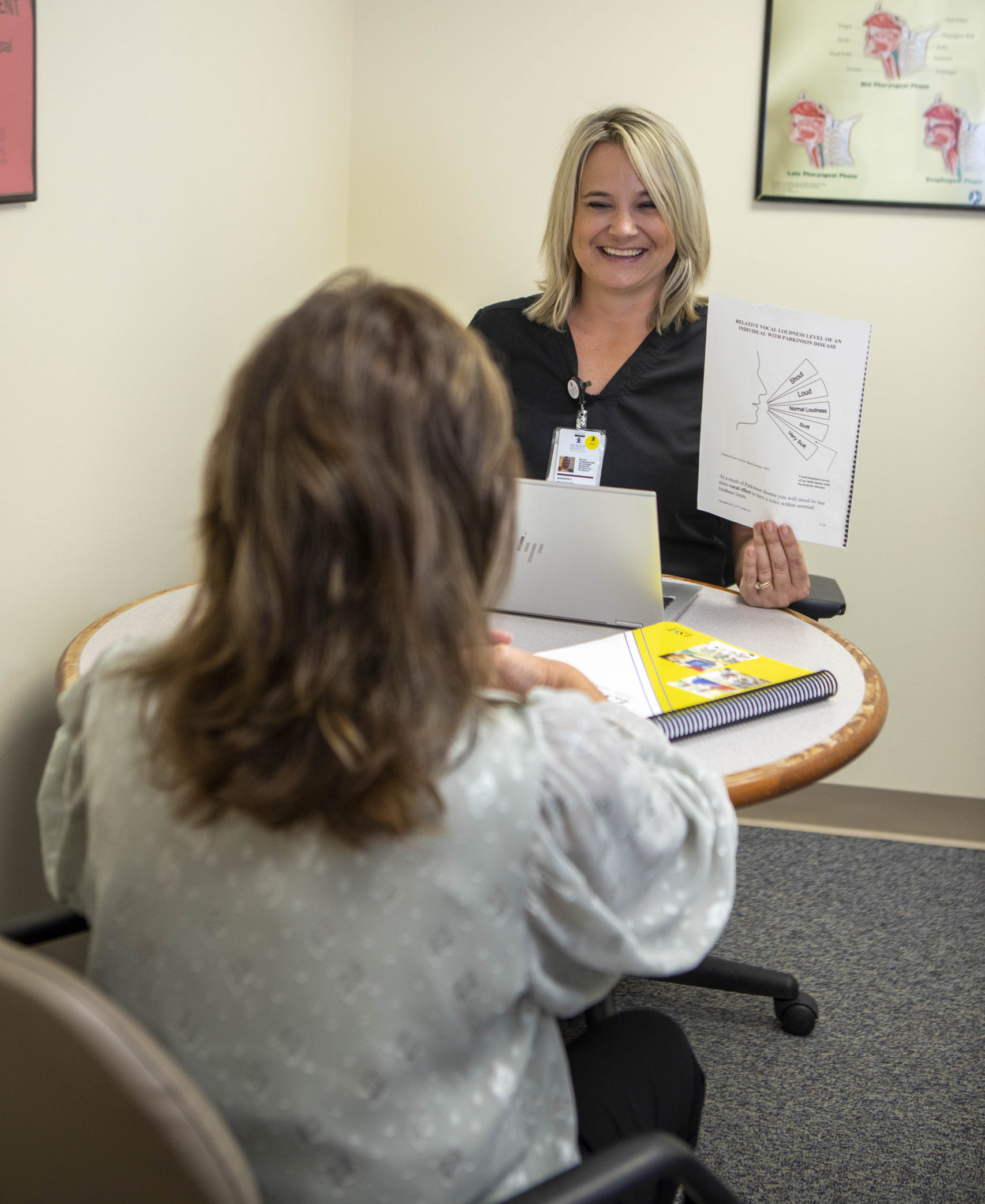 Individuals experiencing the physical effects of an injury or medical condition may benefit from physical, occupational or speech therapy services, or a combination of the three. We are here to help you return to maximum independence.
Speech Therapy provides evaluations and treatment of swallowing disorders, cognitive disorders and speech/language and voice problems resulting from strokes, head injuries, respiratory issues, and other medical complications.
SPEECH THERAPY SERVICES:
Our services can assist those struggling with:
Vocal loudness or sound quality
Speaking or understanding speech
Memory
Difficulty or pain with chewing or swallowing
Coughing or choking when eating food or drinking liquids
PHONE NUMBER:
To learn more about outpatient speech therapy, for referral assistance, or to schedule an appointment, call 815.705.7828.