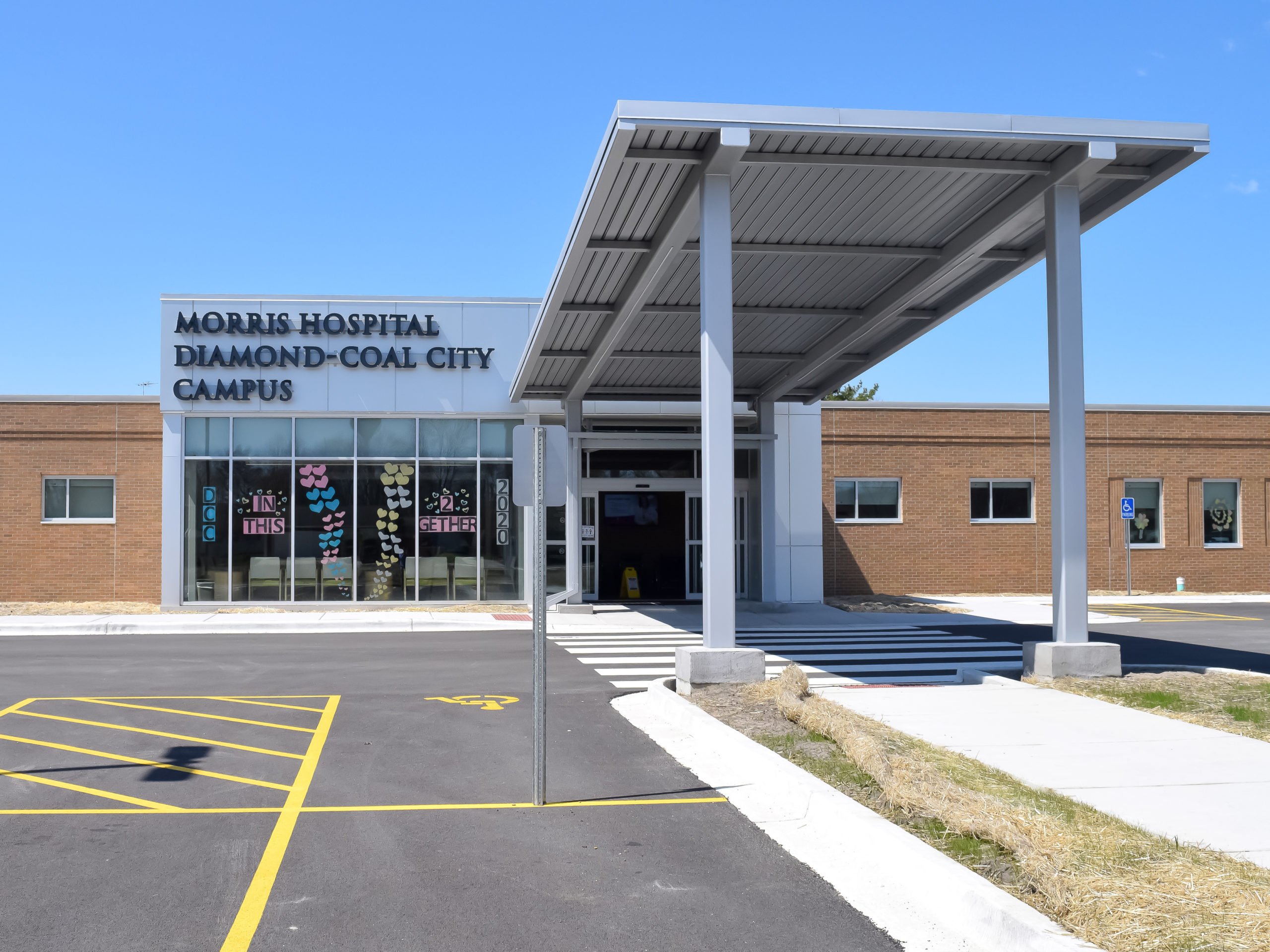 We are proud to introduce you to the new Morris Hospital Diamond-Coal City Campus! This 13,400 square foot medical facility is located at 1450 E. Division St. in Diamond, which is immediately west of McGinty Street on the north side of Route 113. We are open 7 DAYS A WEEK, and our services include family medicine, internal medicine, pediatrics, and obstetrics & gynecology physician services, along with walk-in convenient care, laboratory, physical therapy, occupational therapy, occupational medicine and an assortment of diagnostic imaging services. Please continue reading for detailed information regarding each of our Diamond-Coal City Campus services. Or give us a call at 815.634.3500.
LOCATION:
Morris Hospital Diamond-Coal City Campus
1450 E. Division St., Diamond, IL 60416
DIRECTORY OF SERVICES:
Click here to see our restrictions and precautions in place due to COVID-19
Patients of all ages are encouraged to establish with a primary care physician for routine check-ups, illness, and management of chronic conditions. Primary care providers at the Diamond-Coal City Campus include:
Looking for a specialty not listed here? Please go to morrishospital.org/doctors for a directory of all providers and specialties on the Morris Hospital medical staff.
PREPARING FOR YOUR APPOINTMENT
For your convenience, we suggest that you download and complete our Healthcare Centers – General Patient Registration Form before coming in for your office visit.
FOR MEDICARE BENEFICIARIES
Your provider is committed to delivering the best possible coordination of your care by participating in an Accountable Care Organization (ACO).  A care coordinator may get involved in your care to help improve communication between your healthcare providers. Please visit our Accountable Care Organization (ACO) webpage to learn more.