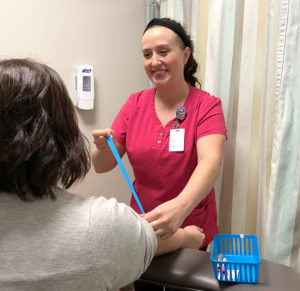 The Laboratory at Morris Hospital & Healthcare Centers is accredited by the Accreditation Committee of the College of American Pathologists (CAP). Being CAP accredited is like a gold seal of approval.

WALK-IN Lab Testing!
After your provider orders a lab test, you can WALK IN to one of our outpatient Laboratory locations listed below. You do NOT need to wait for a call from Scheduling. Be sure to bring your photo ID and health plan ID card with you. To assure accurate results, please follow fasting instructions if applicable. If you have any questions about your lab test instructions, please contact your provider's office.
Peak lab hours are early morning for fasting patients. If your lab work does NOT require fasting, you may reduce your wait time by coming after 10 a.m.
The outpatient Laboratory locations are closed on major holidays and may have modified hours on Christmas Eve & New Year's Eve.
LABORATORY LOCATIONS & HOURS