At Morris Hospital & Healthcare Centers, our employees make a difference in the lives of their friends, family, and community members every day. Each member of our team is dedicated to our mission and committed to providing personalized care and excellent service to meet our standards of excellence.
As the largest employer in Grundy County, we are committed to making Morris Hospital & Healthcare Centers an excellent place for employees to work. In addition to offering a competitive and comprehensive benefits program along with market-driven compensation ranges, we offer ongoing wellness and educational opportunities, along with an in-depth, customized new employee orientation program including a specialized Nurse Residency Program to help ensure the success of new med/surg and ICU RNs.
We invite you to browse our current employment opportunities. Our list of frequently asked questions will assist you with the application process.
For physicians and advanced practice professionals interested in exploring opportunities with Morris Hospital & Healthcare Centers, please refer to our Physician & Advanced Practice Professionals Careers page.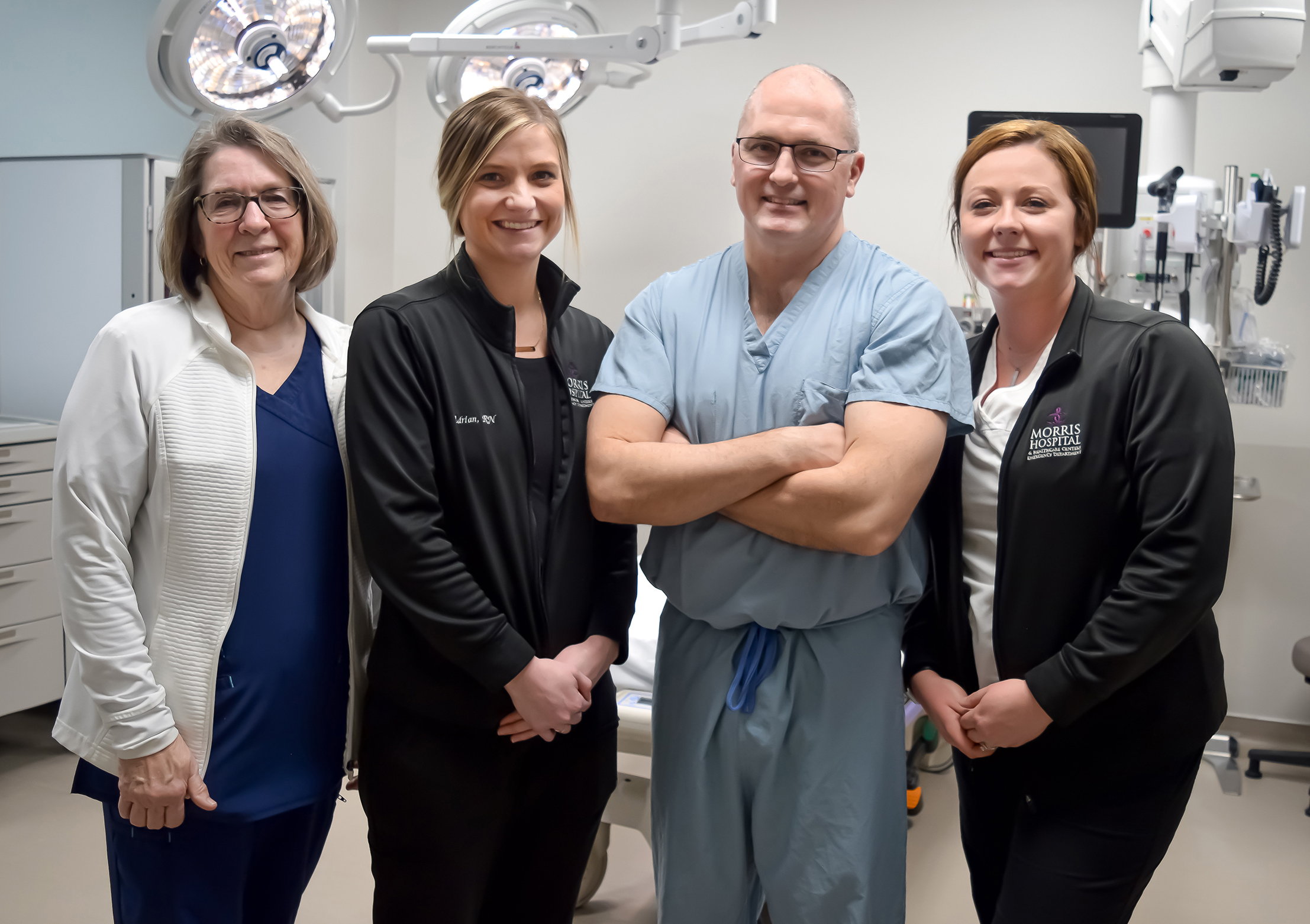 As a healthcare provider, the safety of our employees, patients and communities is our highest priority. All employment offers are contingent upon successful completion of the following:
Professional reference checks
Criminal background check
Pre-placement physical
Drug screening
Proof of immunization within three days of accepting offer (measles, mumps, rubella, and varicella). After submitting an employment application, you should locate your immunization records so you are prepared in the event an employment offer is extended.
Proof of receiving the COVID-19 initial vaccine series, or, an approved medical or religious exemption AND weekly submission of a COVID symptoms self-monitoring attestation form.
For questions about the application process, please visit the FAQ about the process. For additional questions, please call our Human Resources department at 815-705-7016.
For physicians interested in practice opportunities with Morris Hospital & Healthcare Centers, please visit our Physician & Advanced Practice Professional Careers page or call Physician Recruiter Jennifer Goodwin at 815-705-1470 or email jgoodwin@morrishospital.org for more information.
Morris Hospital is an equal opportunity employer.