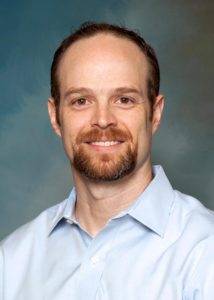 As a board-certified pediatrician, Dr. Ian Best provides care for patients ages newborn through 17. His focus is preventive care and management of health in infants, children and teens, including monitoring of growth and development, illness management, nutritional counseling, immunizations, and physical fitness. Dr. Best has a special interest in newborn and premature infant care, asthma, and attention deficit disorder. His pledge to patients is to provide honest, compassionate care to children of all ages.
Dr. Best received his medical degree at the University of Illinois-Chicago. He completed his residency at Advocate Christ Medical Center in Oak Lawn.
When he's not taking care of patients, Dr. Best enjoys running and spending time with his family. He is married to Dr. Leticia Setrini-Best, an obstetrician/gynecologist and native of Morris. They are happy parents of twin daughters.
Dr. Best also sees patients at the Marseilles Healthcare Center of Morris Hospital. To schedule an appointment with Dr. Best, call 815.705.3300 (Morris) or 815.795.2122 (Marseilles).
DR. BEST'S HOURS:
Tuesday: 9 a.m. – 5 p.m.; Wednesday: 1 p.m. – 5 p.m.
PREPARING FOR YOUR APPOINTMENT
For your convenience, we suggest that you download and complete our Healthcare Centers – General Patient Registration Form before coming in for your office visit.
FOR MEDICARE BENEFICIARIES
Your provider is committed to delivering the best possible coordination of your care by participating in an Accountable Care Organization (ACO). A care coordinator may get involved in your care to help improve communication between your healthcare providers. Please visit our Accountable Care Organization (ACO) webpage to learn more.