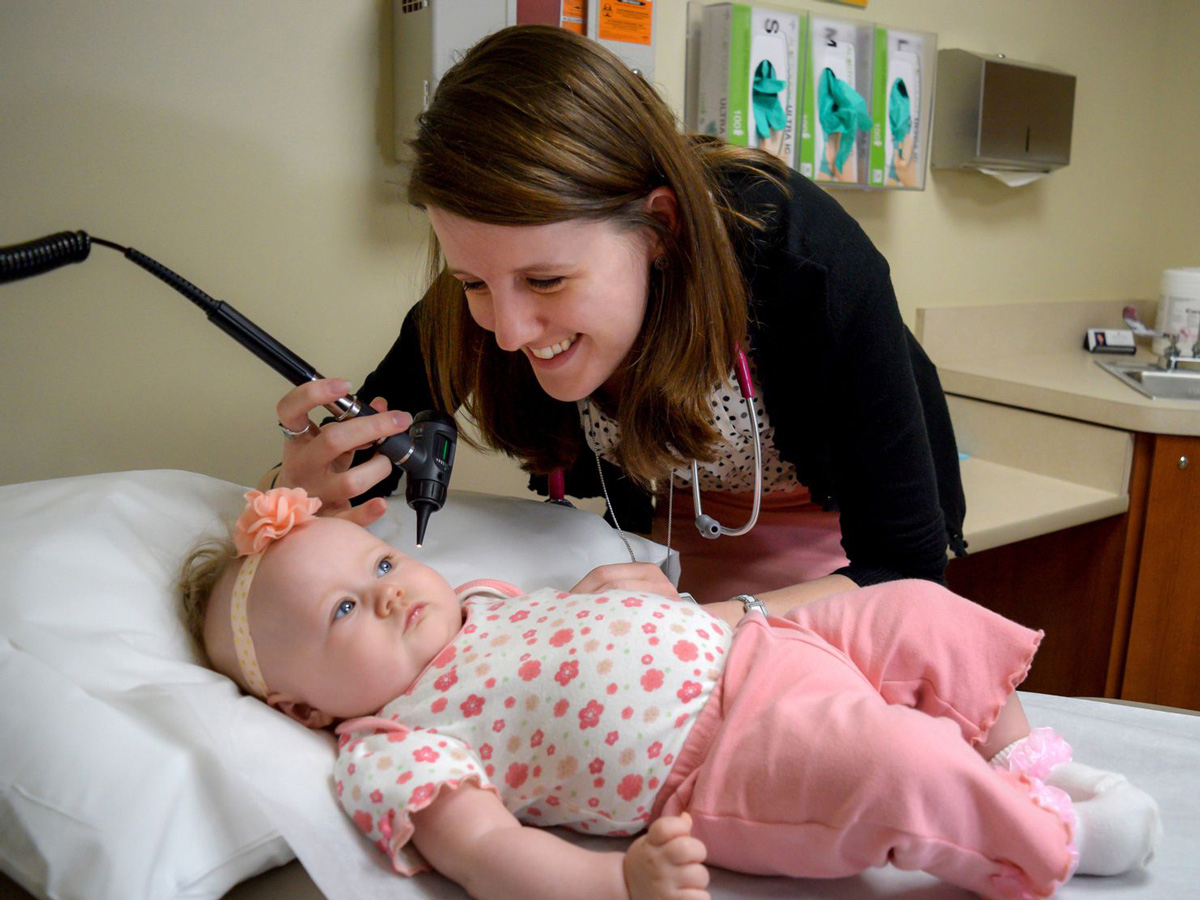 Physicians Dr. Paulo Aranas, Dr. Melissa Hill, Dr. Hassnain Syed † and Family Nurse Practitioner Angela Todd practice at the Morris Hospital Ottawa Campus at 1306 Gemini Circle, Suite 1, in Ottawa. Services include primary care for all ages, behavioral health, same-day appointments, on-site blood draws, blood pressure screenings, immunizations, physicals, ePrescribing, and more. Please continue reading for detailed information regarding each of our providers. Or, give us a call at 815.433.9200.
LOCATION:
Morris Hospital Ottawa Campus
1306 Gemini Circle, Suite 1, Ottawa, IL 61350
OFFICE HOURS:
Monday: 8 a.m. – 7 p.m.
Tuesday: 8 a.m. – 5 p.m.
Wednesday: 8 a.m. – 6 p.m.
Thursday: 8 a.m. – 5 p.m.
Friday: 8 a.m. – 5 p.m.
Saturday: 6 a.m. – 12 p.m.*
Weekends: Visit our Urgent Care Centers
*Laboratory is only service available Saturdays.
† – Dr. Hassnain Syed is an independent contracted physician.
The Morris Hospital Ottawa Campus includes a laboratory draw site, which is a convenient option for blood work. We accept orders from any physician. Specimens collected in the Ottawa laboratory are processed in the Morris Hospital Laboratory with timely results sent to your physician. The Laboratory at Morris Hospital & Healthcare Centers is accredited by the Accreditation Committee of the College of American Pathologists (CAP). Being CAP accredited is like a gold seal of approval that indicates the Laboratory has achieved the highest standards of excellence and is committed to positively impacting patient care.
REQUIREMENTS:
To obtain laboratory services, please bring:
Your physician's order for lab testing
Your health plan identification card
A photo ID
PHONE NUMBER:
To pre-register for laboratory testing, call 815-942-4105.
HOURS:
Monday – Friday: 6 a.m.-2:30 p.m.
Saturdays: 6 a.m. – 12 p.m.
Closed on Sundays. Walk-ins are welcome during laboratory hours.
Laboratory testing is closed on New Year's Day, Memorial Day, 4th of July, Labor Day, Thanksgiving and Christmas. Laboratory testing is open until 2 p.m. on Christmas Eve and New Year's Eve. Holiday hours are subject to change.
Dr. Syed Ahmed, Dr. Mary Gordon, and Dr. Athar Saeed with Morris Hospital Cardiovascular Specialists are excellent health care resources in the Ottawa area for individuals seeking consultation with a cardiologist. As board-certified cardiologists, Dr. Ahmed, Dr. Gordon and Dr. Saeed and specialize in the prevention, diagnosis and treatment of heart disease, high blood pressure, heart failure, circulatory problems of the lower extremity and abnormal cholesterol.
LOCATION:
1300 Starfire Drive, Ottawa, IL 61350
INFORMATION:
For more information, visit the Morris Hospital Cardiovascular Specialists' webpage or call 815.705.1000.