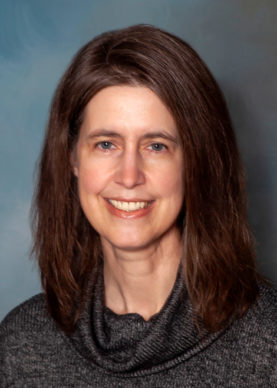 A board-certified family medicine physician, Dr. Jennifer L. Jones has served on the Morris Hospital Medical Staff since 2001.
Dr. Jones provides primary care for patients of all ages. In addition to diagnosing and treating illness, Dr. Jones provides a wide range of care, including preventive care, routine checkups, health risk assessments, immunizations, screening tests and personalized counseling on maintaining a healthy lifestyle. She is not accepting new patients at this time.
A graduate of Washington University School of Medicine in St. Louis, Dr. Jones completed a three-year family medicine residency at St. John's Mercy Hospital in St. Louis. She is a member of the American Academy of Family Physicians and the Illinois Academy of Family Physicians.
If you are a current patient and would like to schedule an appointment with Dr. Jones, please call 815.416.1300.
DR. JONES' HOURS:
Monday: 8:30 a.m.-5 p.m.; Tuesday: 8:30 a.m.-12 p.m.; Wednesday: 8:30 a.m.-5 p.m.; Thursday: 1:30 p.m.-5 p.m.; Friday: 8:30 a.m.-5 p.m.
PREPARING FOR YOUR APPOINTMENT
For your convenience, we suggest that you download and complete our Healthcare Centers – General Patient Registration Form before coming in for your office visit.
FOR MEDICARE BENEFICIARIES
Your provider is committed to delivering the best possible coordination of your care by participating in an Accountable Care Organization (ACO). A care coordinator may get involved in your care to help improve communication between your healthcare providers. Please visit our Accountable Care Organization (ACO) webpage to learn more.