As an internal medicine physician, Dr. Charles Comfort provides primary care services for adult patients. He is a graduate of University of Missouri and completed an internship and residency at Mt. Sinai Hospital in Milwaukee.
Dr. Comfort joined the medical staff at Morris Hospital in 1983 and was voted best doctor in Grundy County in 1996 through a Morris Daily Herald reader's poll.
To schedule an appointment, call 815.448.2423.
DR. COMFORT'S HOURS:
Monday: 9 a.m. – 3:30 p.m.; Tuesday: 9 a.m. – 3:30 p.m.; Wednesday: 9 a.m. – 4 p.m.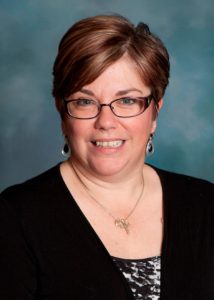 As a family nurse practitioner, Jennifer Frye is trained to care for patients age newborn through adulthood.
Jennifer is a specialized nurse who has completed extensive additional education and training. Her certification allows her to order and interpret diagnostic tests, diagnose disease and provide appropriate treatments, including prescribing medications. Jennifer is qualified to serve as patients' primary healthcare provider and is committed to working with patients to fulfill all of their healthcare needs.
Jennifer has master's degrees in Nursing Education and Family Practice Nurse Practitioner from Olivet Nazarene University. Along with being a family nurse practitioner, she is also a certified diabetic educator. Jen and her husband enjoy living in a rural farming community where they raise their four children.
Jennifer also sees patients at the Newark Healthcare Center of Morris Hospital. To schedule an appointment with Jennifer, call 815.448.2423 (Mazon) or 815.695.5042 (Newark).
JENNIFER'S HOURS:
Wednesday: 9 a.m. – 4:30 p.m.; Friday: 8 a.m. – 2 p.m.
PREPARING FOR YOUR APPOINTMENT
For your convenience, we suggest that you download and complete our Healthcare Centers – General Patient Registration Form before coming in for your office visit.
FOR MEDICARE BENEFICIARIES
Your provider is committed to delivering the best possible coordination of your care by participating in an Accountable Care Organization (ACO). A care coordinator may get involved in your care to help improve communication between your healthcare providers. Please visit our Accountable Care Organization (ACO) webpage to learn more.