Local Physician Earns Board Certification in Addiction Medicine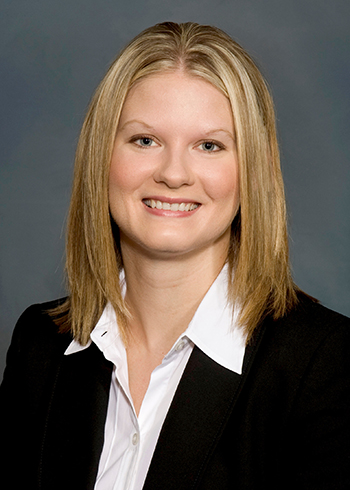 June 2, 2022, MORRIS, IL – Dr. Jennifer Thomas, a family medicine physician with Morris Hospital & Healthcare Centers, has received certification in addiction medicine, signifying her specialized knowledge in treating addiction and substance use disorders.
Dr. Thomas received certification as part of the Illinois Society of Addiction Medicine's program that supported five Illinois physicians in becoming board certified in addiction medicine by the American Board of Preventive Medicine. As part of the program, she also earned fellow designation with the American Society of Addiction Medicine.
"As a primary care provider, it can be challenging to effectively help a patient with a condition like opioid use disorder," says Dr. Thomas, who practices at the Morris Hospital Healthcare Centers in Braidwood and Gardner. "Having certification in addiction medicine allows me to identify and engage patients in treatment right in the primary care office. It truly is empowering as a primary care provider to be able to say that I know how to diagnose and treat substance use disorders."
By substance use disorders, Dr. Thomas is referring to chronic medical conditions that involve substances ranging from alcohol, nicotine/tobacco, cannabis, opioids, hallucinogenics, and stimulants such as cocaine or methamphetamine.
Already board certified in family medicine, Dr. Thomas has serves as Medical Director of the Morris Hospital Integrated Behavioral Health Program since 2019. Through a partnership with the University of Washington AIMS Center, Morris Hospital is participating in a three-year clinical research project called "Collaborating to Heal Addiction and Mental Health in Primary Care," also called the CHAMP Study. This experience, along with encouragement from a colleague, led Dr. Thomas to pursuing the board certification in addiction medicine.
"My path and journey toward addiction medicine came out of the behavioral health realm," Dr. Thomas says. "Given the work we have been doing with Collaborative Care and the CHAMP Study for opioid use disorder, I was inspired to get additional training and certification in addiction medicine."
Dr. Thomas points out that mental health and substance use and misuse are two of the most significant health needs in the Morris Hospital service area, as indicated by the 2019 Morris Hospital Community Health Needs Assessment.
"My impetus for pursing the addiction medicine certification was the obvious need in our community," Dr. Thomas says. "There are a lot of patients with co-occurring disorders. In other words, it's common for people who struggle with mental health disorders to also struggle with a substance use disorder."
Now as a double board-certified family medicine physician and addiction specialist, Dr. Thomas is able to diagnose patients in the primary care setting and treat them quicker if they have a mild-to-moderate use disorder. Treatment for many mild-to-moderate use disorders can take place in an outpatient setting with evidence-based medications, along with psychotherapy and counseling. While substance use disorders classified as severe may require a referral to an inpatient treatment center, a provider like Dr. Thomas can provide long-term management following inpatient treatment.
"Having a primary care provider who is comfortable and knowledgeable with addiction medicine is a really powerful resource for the community," Dr. Thomas says. "There are only a handful of addiction doctors out there, but there are a lot more primary care providers who could address this in the primary care office."
Dr. Thomas sees patients at the Braidwood Healthcare Center of Morris Hospital, 389 E. Main St., Braidwood, and at the Gardner Healthcare Center of Morris Hospital, 409 N. Route 53, Gardner. Anyone who is struggling with addiction or substance-related health conditions is encouraged to call 815-458-2532 (Braidwood) or 815-237-0413 (Gardner).
###