Morris Hospital Opens New Infusion Therapy Center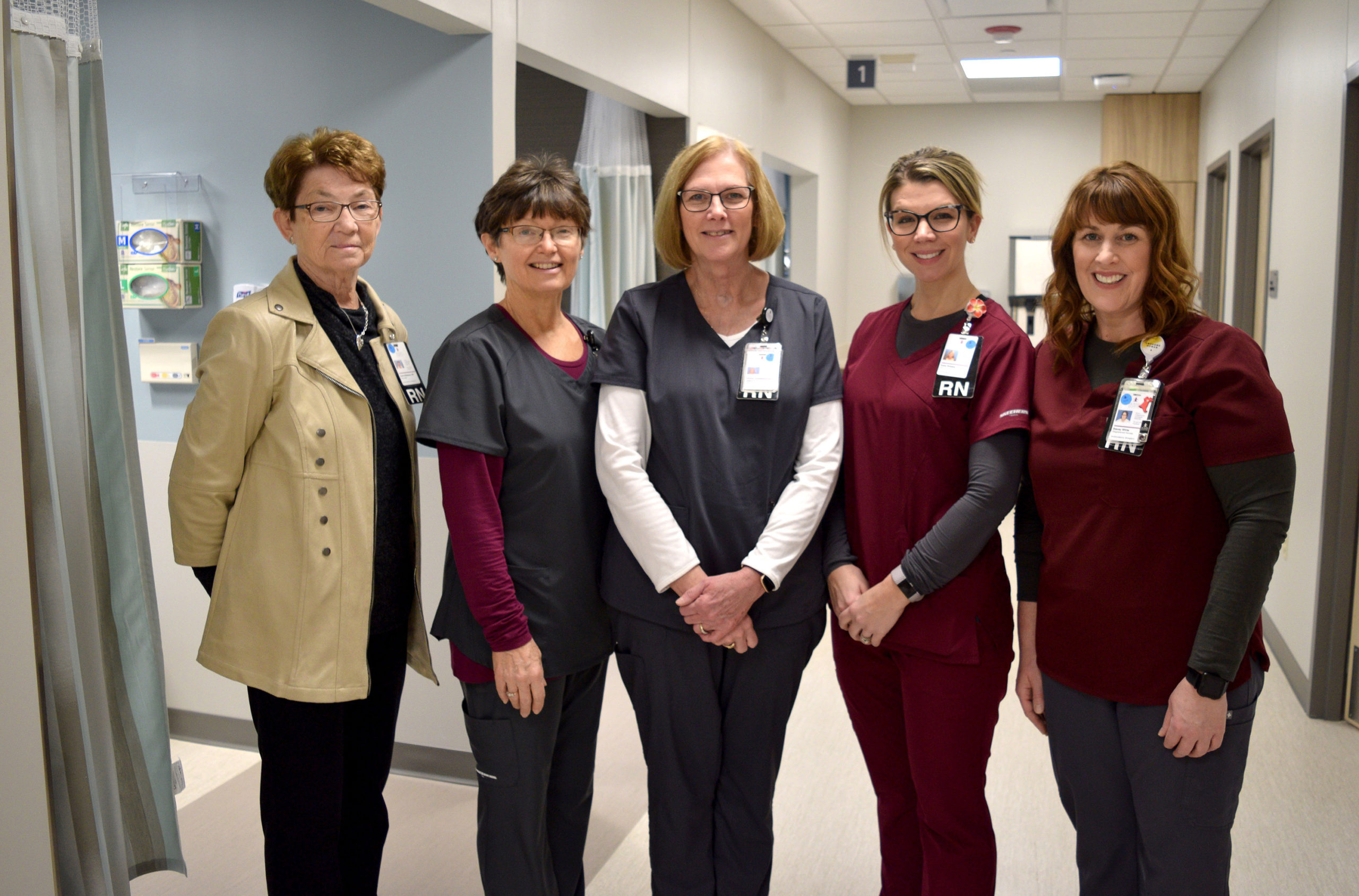 January 16, 2020, MORRIS, IL – Morris Hospital & Healthcare Centers is now providing patient services in its newly renovated, state-of-the-art Infusion Therapy Center.
Conveniently located down the hall from the hospital's main entrance, the newly designed space offers a comfortable environment and personalized service to patients who require outpatient infusion therapy treatments, including blood transfusions, intravenous (IV) antibiotics and medications, hydration, injection services and more.
As part of the hospital's $33.5 million modernization project that expands space for patient services, the Infusion Therapy Center features five private patient treatment rooms, each equipped with recliners, warm blankets, pillows, television, Wi-Fi, refreshments, oxygen and windows for natural light. A dedicated bathroom is also available within the unit.
Infusion therapy is the delivery of medication through a needle or catheter by way of IV pump or intramuscular injection and conditions that cannot be treated effectively through oral medications. In the past, Morris Hospital provided outpatient infusion care for a wide variety of patient needs through its ambulatory surgery department.
According to Diane Matteson, Manager of Ambulatory Care at Morris Hospital, the special features of the new Infusion Therapy Center are very meaningful for patients, some who spend 8-10 hours at a time receiving treatment.
"Patients are really going to appreciate all of the amenities of our new center, with care delivered by the same friendly, wonderful staff that they all love," she says.
All services provided at the Infusion Therapy Center require a physician's order and must be scheduled in advance. Orders are accepted from any physician, regardless of whether the physician is on the Morris Hospital Medical Staff.
The Infusion Therapy Center is open from 7:30 a.m. to 4:30 p.m. Monday through Friday, with antibiotic care available on weekends. To learn more, visit morrishospital.org/infusiontherapy.
Serving patients at 25 locations, Morris Hospital & Healthcare Centers includes the 89-bed Morris Hospital, as well as physician offices in Braidwood, Channahon, Coal City, Dwight, Gardner, Marseilles, Mazon, Minooka, Morris, Newark, Ottawa and Yorkville. Through the services of over 1,700 healthcare professionals, physicians and volunteers, Morris Hospital provides lifesaving cardiac intervention with angioplasty and stents, a radiation therapy center for cancer patients, state-of-the-art intensive care unit, an infusion therapy center, a women's imaging center, sleep center, and immediate care services at three locations. Morris Hospital is a Level II trauma center, Level II perinatal care provider, and Primary Stroke Center. Earlier this year, Morris Hospital received the Healthgrades 2019 Patient Safety Excellence Award™ and Outstanding Patient Experience Award™ and was named to the 100 Great Community Hospitals list in Becker's Hospital Review for the fourth year in a row.
###