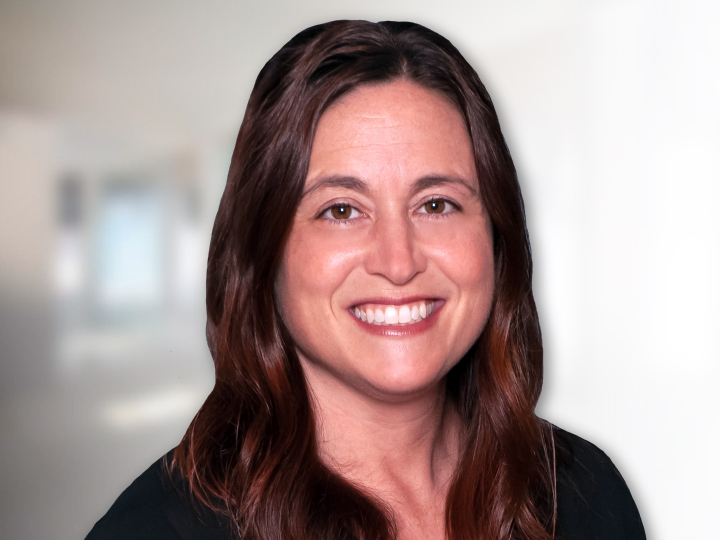 June 3, 2021, MORRIS, IL – Board-certified obstetrician and gynecologist Dr. Mary Fitzgibbon has joined Morris Hospital Obstetrics & Gynecology Specialists.
Bringing 17 years of experience practicing in the Joliet area, Dr. Fitzgibbon will see patients at the Morris Hospital Obstetrics & Gynecology offices in Channahon, Diamond-Coal City and Morris. The practice also includes Dr. Andrea Chen, Dr. Erik Muraskas, Dr. Victoria Ochoa, Dr. Leticia Setrini-Best and Dr. Douglas Toussaint.
As an obstetrician and gynecologist, Dr. Fitzgibbon specializes in the care of women at all stages of life, including women's preventive health, reproductive, menstrual and hormonal disorders, menopause and gynecological conditions including fibroids, endometriosis, and birth control. She is trained in minimally invasive gynecology surgery.
"I am lucky to love what I do and come to work every day ready to dedicate my time and skills to my patients," Dr. Fitzgibbon says. "I truly believe OB doctors have the best job in the world. We have the privilege of helping people through some of life's biggest milestones. I have patients I started seeing as teens and have watched them grow into young adults and become parents themselves."
Dr. Fitzgibbon completed a four-year obstetrics and gynecology residency at Rush University Medical Center in Chicago. She earned a medical degree at the Medical College of Ohio in Toledo, Ohio, and is board certified by the American Board of Obstetrics & Gynecology. She is also a fellow of the American College of Obstetrics & Gynecology and a member of the American Medical Association and Alpha Omega Alpha Honor Society.
Born in Vermont, Dr. Fitzgibbon says she was raised in a family and community that stressed the importance of helping neighbors and taking care of one another. Today as a wife and mother, she is living those same values she learned growing up.
In her role as an obstetrician-gynecologist, Dr. Fitzgibbon is focused on providing her patients care using evidence-based medicine. She also puts her emphasis on building strong relationships with her patients so they together can make the best decisions with regard to their healthcare.
"The best relationships are built on trust, and I am committed to using my knowledge and skills to treat every patient to the best of my ability every day," Dr. Fitzgibbon says. "I believe the physician and patient are a team working together with a goal of great health. I want my patients to feel like they can reach out with questions and concerns and know I am there to listen and help them."
To schedule an appointment with Dr. Fitzgibbon, call 815-521-4600 (Channahon) or 815-941-0441 (Diamond or Morris.) For more information, visit www.morrishospital.org/obgyn.
# # #