Dr. Hill earns earns board certification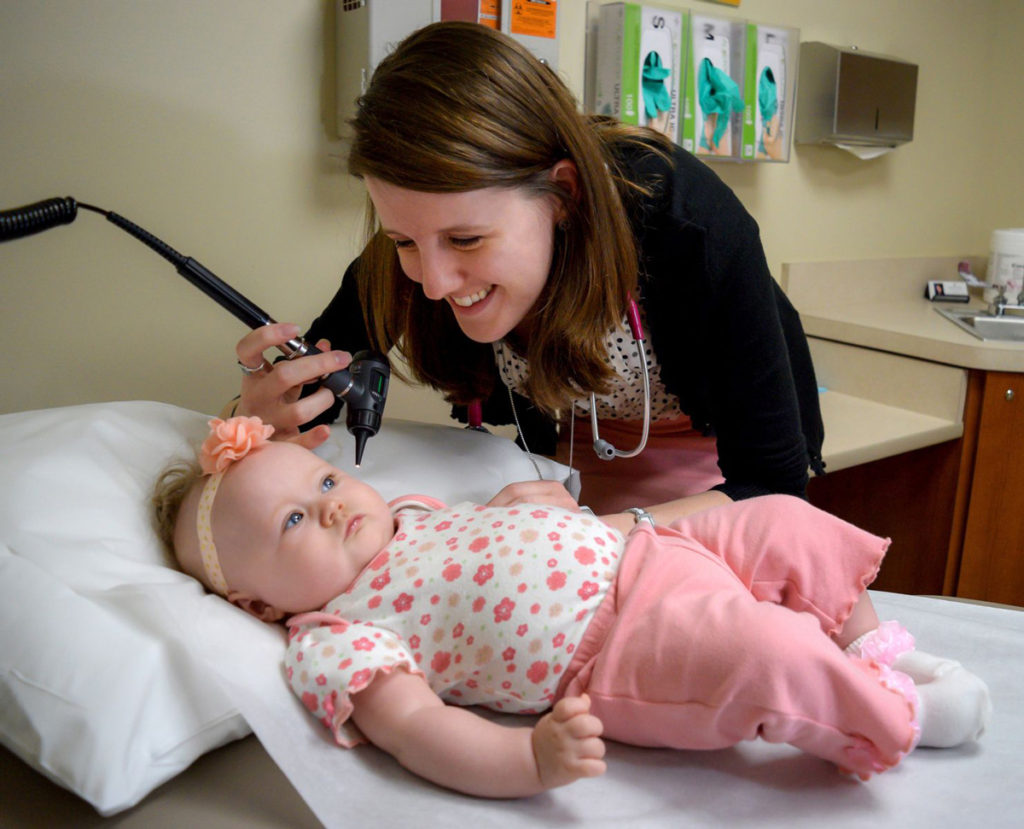 January 13, 2017, MORRIS, IL – Melissa Hill, M.D., a pediatrician at the Morris Hospital Ottawa Campus, has been certified in pediatrics by the American Board of Pediatrics.
Founded in 1933, the American Board of Pediatrics (ABP) is one of the 24 certifying boards of the American Board of Medical Specialties. ABP certification is recognized throughout the world as an achievement that identifies a physician's high level of competence.
"Certification by the ABP has one objective – to promote the excellence in medical care for children and adolescents," the ABP states on its website. "Certification represents dedication to the highest level of professionalism in patient care. ABP certification provides a standard of excellence by which the public can select pediatricians."
Dr. Hill joined Morris Hospital & Healthcare Centers in August 2016. She sees patients at the Morris Hospital Ottawa Campus, 1306 Gemini Circle, Suite 1, Ottawa.
Having grown up in Yorkville, Dr. Hill attended medical school at Ross University School of Medicine in Dominica, West Indies. She completed a pediatrics residency at University of Illinois College of Medicine at Peoria. She is certified by the American Heart Association in Pediatric Advanced Life Support and Neonatal Resuscitation, and she is a member of the American Academy of Pediatrics.
As a pediatrician, Dr. Hill provides care for patients ages newborn through 17. Her focus is preventive care and management of health in infants, children and teens, including monitoring of growth and development, illness management, nutritional counseling, immunizations and physical fitness. Dr. Hill has a special interest in growth and development, breastfeeding, illness and accident prevention and foster care.
For more information or to schedule a free meet-and-greet appointment, call the Morris Hospital Ottawa Campus at 815-433-9200 or visit www.morrishospital.org/ottawa.