Morris Hospital Nets National Recognition for Pain Management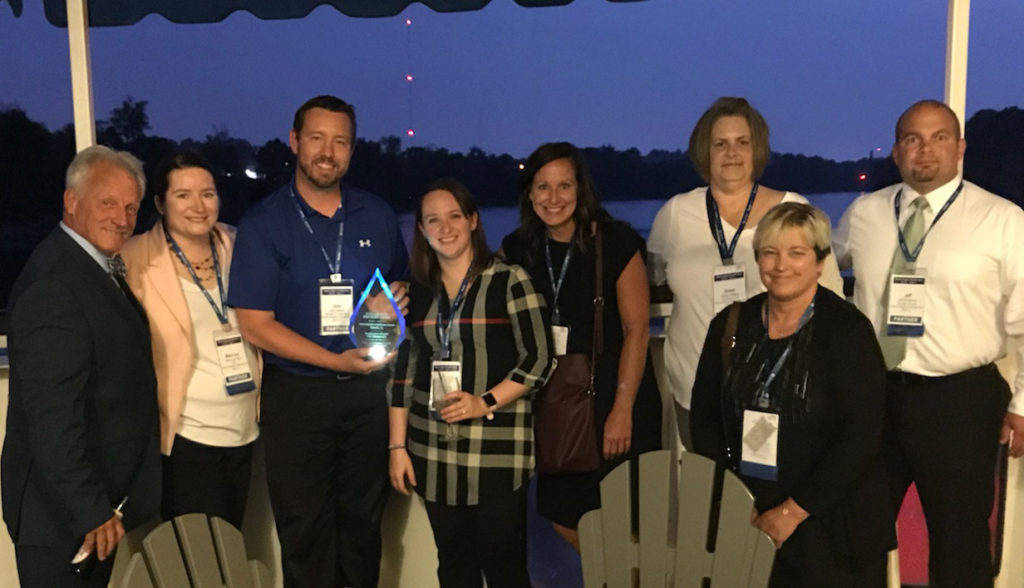 September 26, 2018 – Morris Hospital & Healthcare Centers received a 2018 Excellence in Patient Care Award for pain management at Studer Group's 16th annual What's Right in Health Care® conference held August 21-23 in Nashville, Tennessee.
Studer Group presents the awards annually to organizations that achieve a ranking at or above the 90th percentile on the Hospital Consumer Assessment of Healthcare Providers and Systems patient experience survey that all hospitals conduct as required by the Centers for Medicare & Medicaid Services. The 2018 award is based on surveys for patients discharged in 2017.
"Over the past several years, Morris Hospital has formed several multidisciplinary teams and completed multiple projects that focus on patient pain control," says Kelly Van Fleet, Quality Manager at Morris Hospital & Healthcare Centers. "Being above the 90th percentile when compared to hospitals across the country shows that we have done a great job hardwiring best practice pain management policies and protocols, all for the benefit of our patients."
Adds Debbie Ritchie, President of Studer Group: "We are fortunate to work with the best of the best in healthcare and are so proud of all the organizations that have received awards for their outstanding results. It takes dedication from every individual to provide excellent care, and this award should be celebrated by all those who work daily to make a difference. They are what's right in healthcare."
Studer Group, a Huron solution, is an outcomes-based healthcare performance improvement firm that partners with healthcare organizations in the United States, Canada, and beyond, teaching them how to achieve, sustain, and accelerate exceptional clinical, operational, and financial results. Morris Hospital & Healthcare Centers has been partnering with Studer Group since 2006.
Serving patients at 26 locations in 11 communities, Morris Hospital & Healthcare Centers includes the 89-bed Morris Hospital, as well as physician offices in Braidwood, Channahon, Dwight, Gardner, Marseilles, Mazon, Minooka, Morris, Newark, Ottawa and Yorkville. Through the services of over 1,700 healthcare professionals, physicians and volunteers, Morris Hospital provides lifesaving cardiac intervention with angioplasty and stents, a radiation therapy center for cancer patients, a state-of-the-art intensive care unit, and immediate care services at three locations. Morris Hospital is a Level II trauma center, a Level II perinatal care provider with an intermediate care nursery, pediatric department approved for pediatrics, and a Primary Stroke Center.
# # #