Morris Hospital Seeking Patient Transportation Volunteers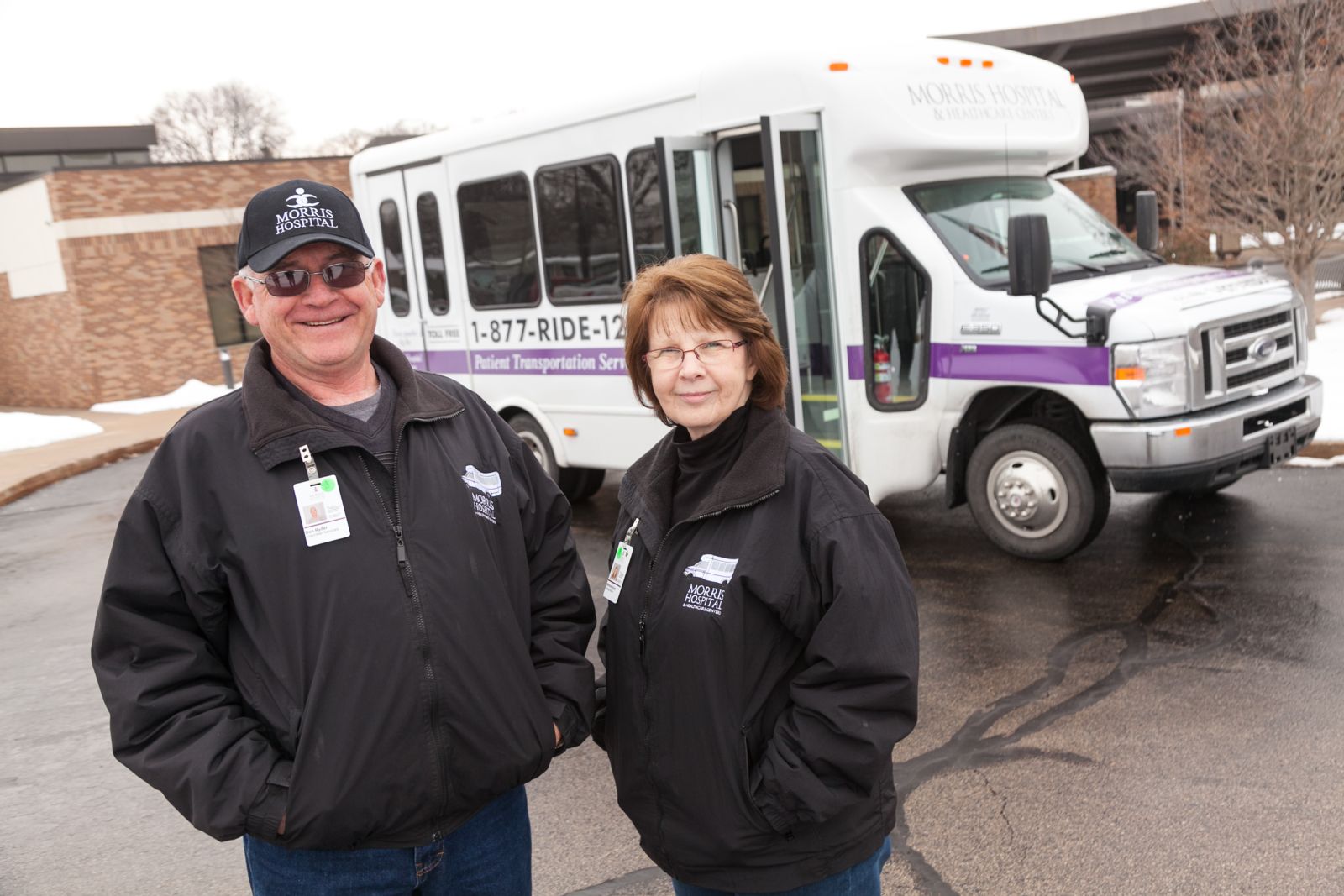 July 21, 2017 Morris, IL –  Morris Hospital is actively recruiting volunteers to help transport patients throughout Morris Hospital's service area to their medical appointments. Currently, the Patient Transportation service provides over 17,000 rides annually, with five buses on the road Mondays-Fridays.
Both drivers and drivers' assistants are needed. Working in pairs, drivers operate the vehicle, while drivers' assistants help navigate the route. Both drivers and drivers' assistants work together to safely assist patients on and off the handicap accessible bus.
Patient Transportation volunteers must be 21 or older, and drivers must have a valid Illinois driver's license.  A CDL driver's license is not required.
Patient Transportation volunteer shifts are typically 4-6 hours.  While it is preferred that volunteers work one shift per week, the frequency of volunteering can be adjusted according to the volunteer's schedule.
"The volunteers with our Patient Transportation service get so much from volunteering," says Tina Carter, Manager of Patient Transportation at Morris Hospital & Healthcare Centers. "In addition to making new friends and meeting great people, volunteering helps them stay active and gives meaning and purpose to their lives. Many of them tell me that their day is better when they help somebody."
In addition to attending new volunteer orientation, all Patient Transportation volunteers receive thorough training in order to carry out their specific responsibilities. Uniforms and a picture identification badge are provided. In appreciation of their service, Morris Hospital provides volunteers complimentary flu shots, participation in Morris Hospital fitness classes, meals in the hospital on the day of service, and recognition for service hours.
For more information on volunteering, call Morris Hospital at 815-705-7022.