HFAP Awards Morris Hospital Full Accreditation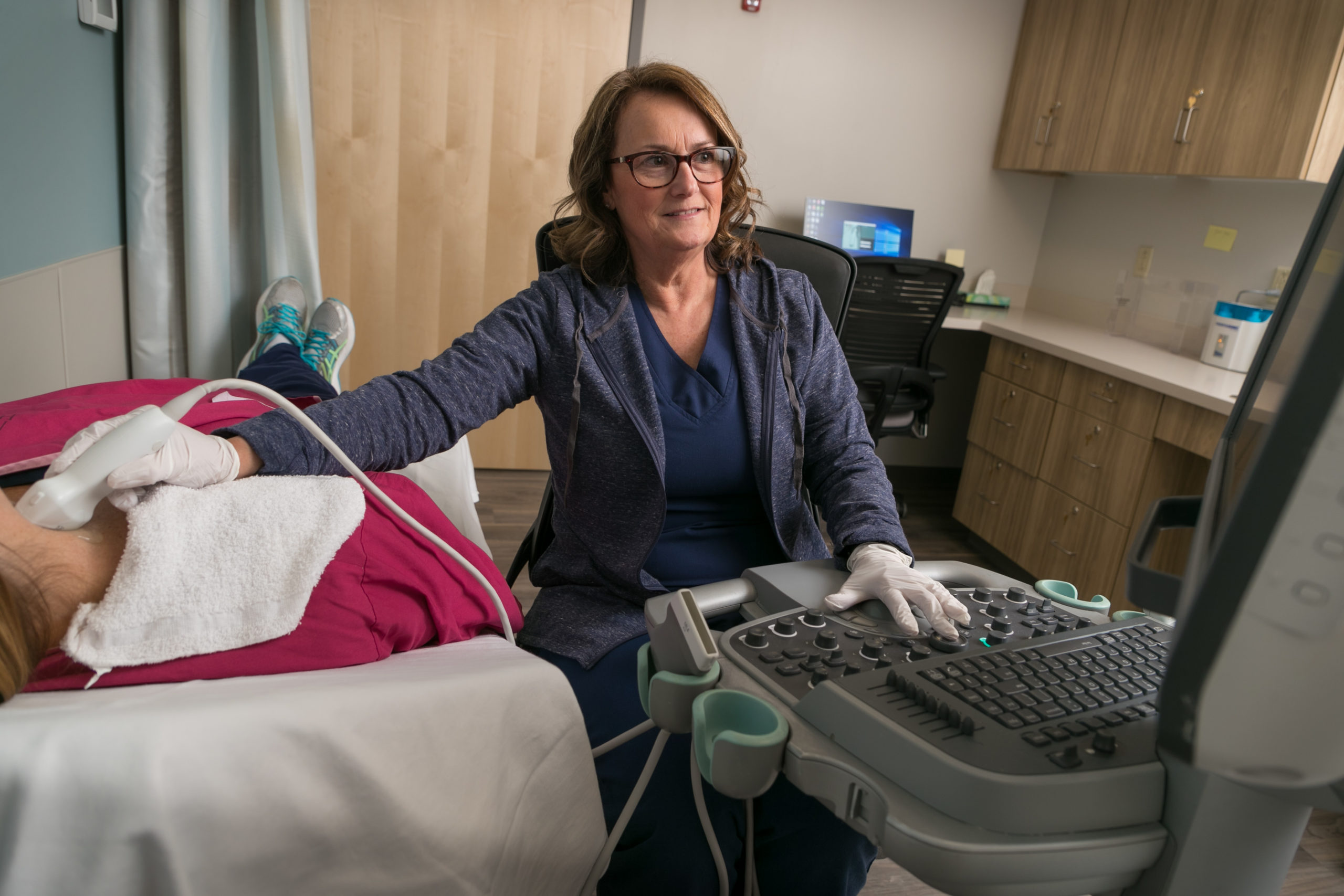 February 11, 2020 – Morris Hospital & Healthcare Centers was awarded accreditation by the Health Facilities Accreditation Program (HFAP), the nation's original independent, accreditation program recognized by the Centers for Medicare and Medicaid Services (CMS). Accreditation confirms that Morris Hospital & Healthcare Centers is providing high quality care as determined by an independent, external process of evaluation.
The accreditation covers Morris Hospital and its 24 off campus locations, including the Radiation Therapy Center; Diagnostic & Rehabilitative Center; Sleep Disorder Center, Ridge Road, Ottawa and Yorkville Campuses; Obstetrics & Gynecology Specialists; Cardiovascular Specialists; Neurology Specialists, Infectious Disease; and Healthcare Centers in Newark, Marseilles, Channahon, Dwight, Gardner, Braidwood, Minooka and Morris.
"Morris Hospital & Healthcare Centers clearly demonstrates a commitment to quality and patient safety," said Meg Gravesmill, CEO of AAHHS, HFAP's non-profit parent company. "We base our decision on the findings of an extensive and thorough onsite review of the hospital and clinics against recognized national standards for patient safety, quality improvement, and environmental safety. Morris Hospital has earned the distinction of HFAP accreditation through its performance in successfully meeting those standards."
During the four day, unannounced survey, HFAP surveyors conducted an intense review of policies and practices to verify Morris Hospital & Healthcare Centers' compliance with more than 1,000 standards set by the CMS. Surveyors toured the hospital and several off campus facilities, reviewed documents, files and charts, and conducted interviews with patients, physicians and staff.
"We're proud to achieve this prestigious accreditation," said Mark Steadham, President & CEO of Morris Hospital & Healthcare Centers. "Earning HFAP accreditation is a significant achievement that recognizes our commitment to providing outstanding care to our patients and our community. Quality is consistently a priority focus in our strategic plans and goals."
The accreditation is effective from April 25, 2020-April 25, 2023, at which time a resurvey will be required in order to maintain accreditation.
About HFAP:
HFAP is a nationally recognized program of AAHHS offering accreditation and specialty certifications to serve a range of healthcare organizations. Originally established in 1945, HFAP is the original healthcare accreditation program in the United States. HFAP holds deeming authority from the Centers for Medicare and Medicaid Services and also is recognized by state governments and regulatory bodies, and insurers.

HFAP's mission is to be the valued partner for healthcare organizations committed to improving their quality of care, through accreditation/certification standards and continuing education, with a focus on advancing the health and welfare of their communities. For more information, visit www.hfap.org.
About Morris Hospital & Healthcare Centers:
Serving patients at 25 locations, Morris Hospital & Healthcare Centers includes the 89-bed Morris Hospital, as well as physician offices in Braidwood, Channahon, Diamond-Coal City, Dwight, Gardner, Marseilles, Mazon, Minooka, Morris, Newark, Ottawa and Yorkville. Through the services of over 1,700 healthcare professionals, physicians and volunteers, Morris Hospital provides lifesaving cardiac intervention with angioplasty and stents, a radiation therapy center for cancer patients, state-of-the-art intensive care unit, an infusion therapy center, a women's imaging center, sleep center, and immediate care services at three locations. Morris Hospital is a Level II trauma center, Level II perinatal care provider, and Primary Stroke Center. Morris Hospital is the recipient of the Healthgrades 2019 Patient Safety Excellence Award™ and Outstanding Patient Experience Award™ and was named to the 100 Great Community Hospitals list in Becker's Hospital Review for the fourth year in a row.
###