Morris Hospital Named Once Again to Becker's 100 Great Community Hospitals List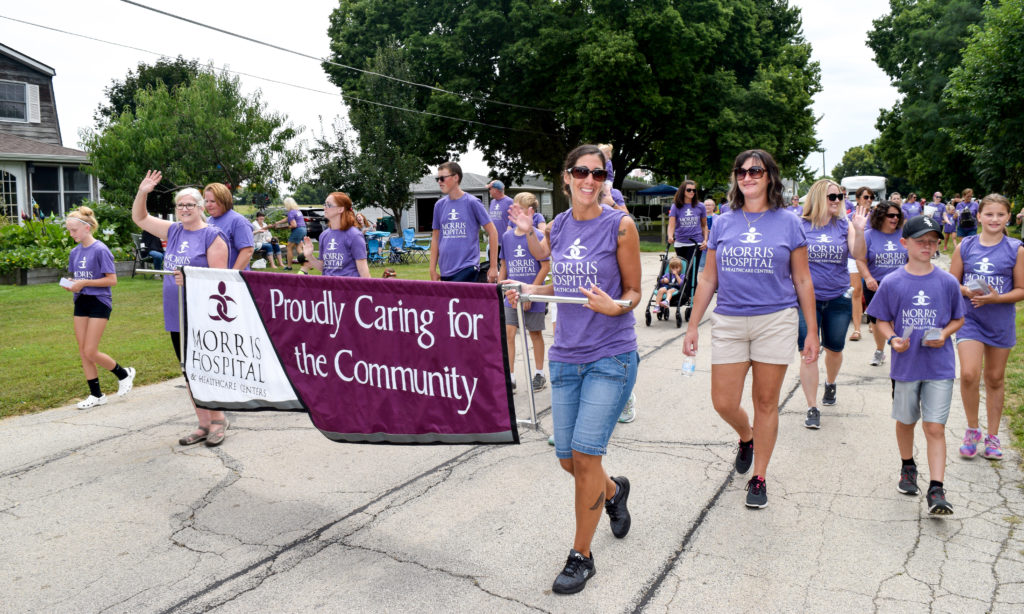 October 21, 2019, Morris, Illinois – Morris Hospital & Healthcare Centers has been named to Becker's Hospital Review's 100 Great Community Hospitals list for the fourth year in a row. The 89-bed hospital is one of only five hospitals in Illinois to make Becker's 2019 list.
According to Becker's Hospital Review, the hospitals included on the list are recognized for their clinical quality, operational excellence and economic impact on the community. The Becker's Hospital Review editorial team selects hospitals for inclusion based on several rankings and ratings, among other considerations.
The list includes independent community hospitals as well as facilities affiliated with large health systems that either serve rural areas or areas outside of large cities. For the purpose of the list, Becker's defines a community hospital as a facility with no more than 550 beds. Hospitals do not pay to be included on the list.
"It's an honor to be one of just 100 hospitals in the nation named to Becker's Great Community Hospitals list, and to achieve this recognition for the four consecutive years is outstanding," says Mark Steadham, President & CEO of Morris Hospital & Healthcare Centers. "Morris Hospital is an integral part of the communities we serve, and our staff, volunteers, and physicians on the Medical Staff do a great job providing excellent care to our patients. This recognition belongs to all of them and is certainly something to celebrate."
Becker's Hospital Review is a monthly publication offering up-to-date business and legal news and analysis relating to hospitals and health systems. This is the eighth year Becker's has published a list of 100 Great Community Hospitals. For the 2019 list, go to www.beckershospitalreview.com/lists.
Serving patients at 25 locations, Morris Hospital & Healthcare Centers includes the 89-bed Morris Hospital, as well as physician offices in Braidwood, Channahon, Coal City, Dwight, Gardner, Marseilles, Mazon, Minooka, Morris, Newark, Ottawa and Yorkville. Through the services of over 1,700 healthcare professionals, physicians and volunteers, Morris Hospital provides lifesaving cardiac intervention with angioplasty and stents, a radiation therapy center for cancer patients, state-of-the-art intensive care unit, sleep center, and immediate care services at three locations. Morris Hospital is a Level II trauma center, Level II perinatal care provider and Primary Stroke Center. The hospital is known for its compassionate and personalized approach to healthcare and receives national recognition for quality and safety, including the Healthgrades 2019 Patient Safety Excellence Award™ and the Healthgrades 2019 Outstanding Patient Experience Award™.
# # #