Morris Hospital's Chief Nurse Named To National Nursing Board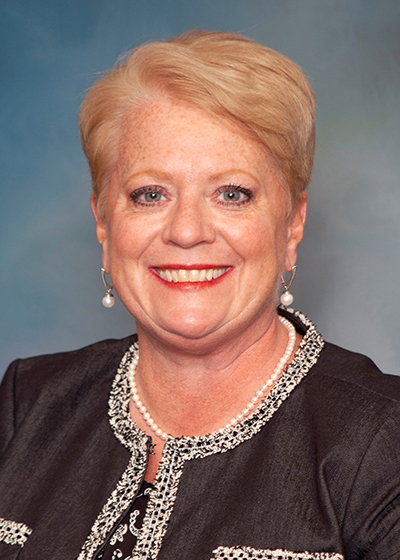 February 2, 2023, MORRIS, IL – Kimberly Landers, MS, RN, Vice President of Patient Care Services and Chief Nurse Executive at Morris Hospital & Healthcare Centers, was appointed to the American Organization for Nursing Leadership Board of Directors.
As the national professional organization of more than 11,000 nurse leaders, the American Organization for Nursing Leadership (AONL) is the voice of nursing leadership.
"Appointed members add diversity and valuable viewpoints to board discussions and initiatives," said AONL Board President Erik Martin, DNP, RN. "We thank these individuals for volunteering to serve on the AONL Board of Directors."
Landers has served on the Illinois Organization for Nursing Leadership (IONL) Board of Directors since 1996, including serving as Board President in 2017. She has also contributed with the IONL in the roles of Secretary, Treasurer, Chair of Nominations Committee, Chair of Bylaws Committee and member of the Public Relations Committee. She was also the Director of Region 2C for five years and a speaker at annual conferences.
Along with her appointment to the AONL Board of Directors, Landers currently serves on the Illinois Hospital Association's CNO Steering Committee. She was named a fellow of the American College of Healthcare Executives in 2020.
Landers joined Morris Hospital in 2011 with more than 20 years experience in hospital nursing, including 17 years in management and senior leadership positions. A graduate of the University of Iowa College of Nursing, she received a Master of Science in Nursing Administration from DePaul University in Chicago and is board certified by the American Nurses Credentialing Center as a Nursing Executive Advanced.
# # #