Patient Access Representative Recognized for Excellence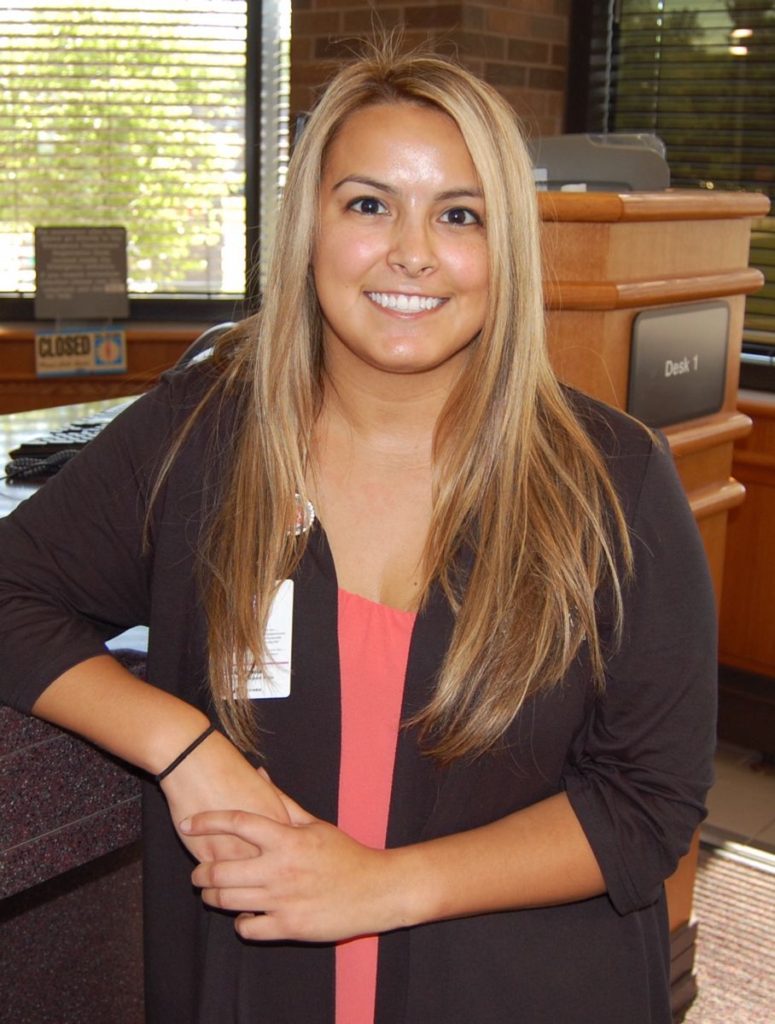 August 17, 2017 –  Rock Star. Those are the two words Morris Hospital Patient Access Manager Lisa Day used to describe Registration/Scheduling Representative Olivia Venecia, who was selected as Morris Hospital's July Fire Starter of the Month. In the 12 short months that she has worked at Morris Hospital, Venecia has established a reputation for being a role model employee who goes above and beyond to assure patients have an excellent experience.
"Olivia is a bright spot," says Day. "She has a wonderful rapport with patients and really puts them at ease. She gets the big picture and understands that what she is doing is important."
A graduate of Seneca High School and resident of Verona, Venecia previously worked as a CNA while she was living in Normal and going to school part time. Last July, she accepted a job in Emergency Department Registration at Morris Hospital.
"I like helping people," said Venecia. "We see a lot of familiar faces, and patients remember us too. It makes them feel good when we know them and their situation. If patients needed help last time they were here, I'm able to offer them help again."
In nominating Venecia for Fire Starter of the Month, fellow Registration/Scheduling Representative Kristin Bauer said Venecia works very hard to make sure each patient is taken care of.
"Olivia is always very friendly and does whatever is necessary to get the patient's orders," said Bauer. "She isn't afraid to take on the tougher situations and do whatever she needs to in order to make sure the patient is getting the correct tests done and all their paperwork is in order."
"Seeing Olivia always happy and ready to help patients no matter how difficult the situation definitely helps to inspire others," added Bauer. "She is always ready to learn something new and share what she has learned with others so that we can make the department and hospital better for our patients."
In early civilizations, fire starters were the individuals who had the important job of keeping the flame alive. As Fire Starter of the Month, Venecia received a Grundy County Chamber of Commerce gift certificate, a Morris Hospital logoed clothing item of her choice, a special "Fire Starter" lapel pin, and a designated parking spot for the month. With over 1,200 employees, Morris Hospital & Healthcare Centers is the largest employers in Grundy County and winner of the Advisory Board Company's 2017 Workplace of the Year award.