Morris Hospital IT Specialist Recognized for Outstanding Service
December 17, 2018 – As a Systems Specialist in the Information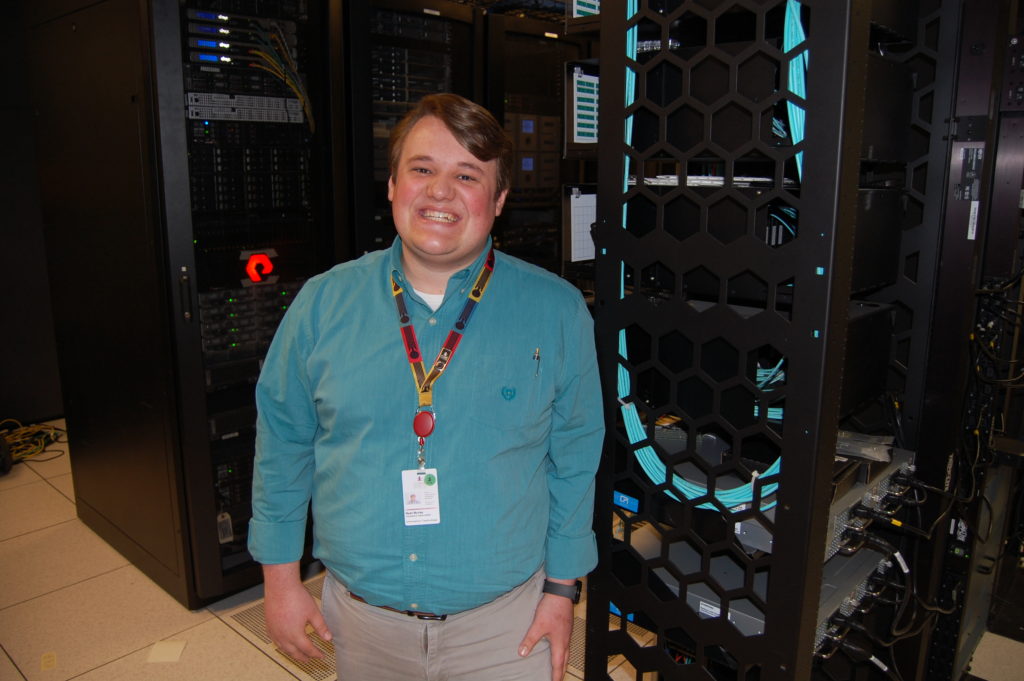 Technology department at Morris Hospital, Ryan Murray has made a big impact in a short time. His customer service skills are impeccable. His follow-up is impressive. His demeanor is heartwarming. His smile and laugh are truly memorable. For all of these reasons, Murray, of Ransom, was selected as Morris Hospital's Fire Starter of the Month for November.
"Ryan has a great attitude about everything he does," says Jim Hampton, Director of Information Technology at Morris Hospital. "He comes to work with a smile and a great attitude, and he keeps that smile and attitude throughout the day. Because of his patience and ability to explain the technical to the non-technical, Ryan receives more excellence cards than anyone else in the department."
Murray discovered his passion for helping others when he was a student at Seneca H.S. and helped start the school's first computer help desk. During the summer, he worked for the school setting up computers, and by senior year, he was spending two class periods a day manning the help desk.
After high school while he was completing his associate's degree at Joliet Junior College, Murray got even more experience working for a small company that contracted out IT technicians to other businesses. When he joined the Morris Hospital IT team in September 2017, Murray was already quite seasoned and a perfect fit with the Morris Hospital culture.
Respectful, courteous and accountable are a few of the adjectives Morris Hospital Wellness Manager Leigh Anne Hall used in nominating Murray as Fire Starter of the Month.
"Ryan exceeds professionalism, customer service, common courtesy and communication on a daily basis," said Hall. "He is always going out of his way to help others and does it with a smile and a kind word. He also shows great respect when he is performing his job."
Murray says he chose Morris Hospital because he knew a number of people who already worked for the organization and "love it," something Murray can relate to today. In fact, he says he loves every aspect of his job. Yet if he had to pick one thing he enjoys the most, it would be the people he interacts with.
"The people I'm helping appreciate the help they're getting, and that inspires me," says Murray. "When I'm treated nicely and people say thank you, it's very satisfying."
In early civilizations, fire starters were the individuals who had the important job of keeping the flame alive. With over 1,300 employees, Morris Hospital & Healthcare Centers is the largest employer in Grundy County and winner of the Advisory Board Company's 2017 Workplace of the Year award.
# # #