Morris Hospital Endocrinologist Advises Getting Checked for Pre-Diabetes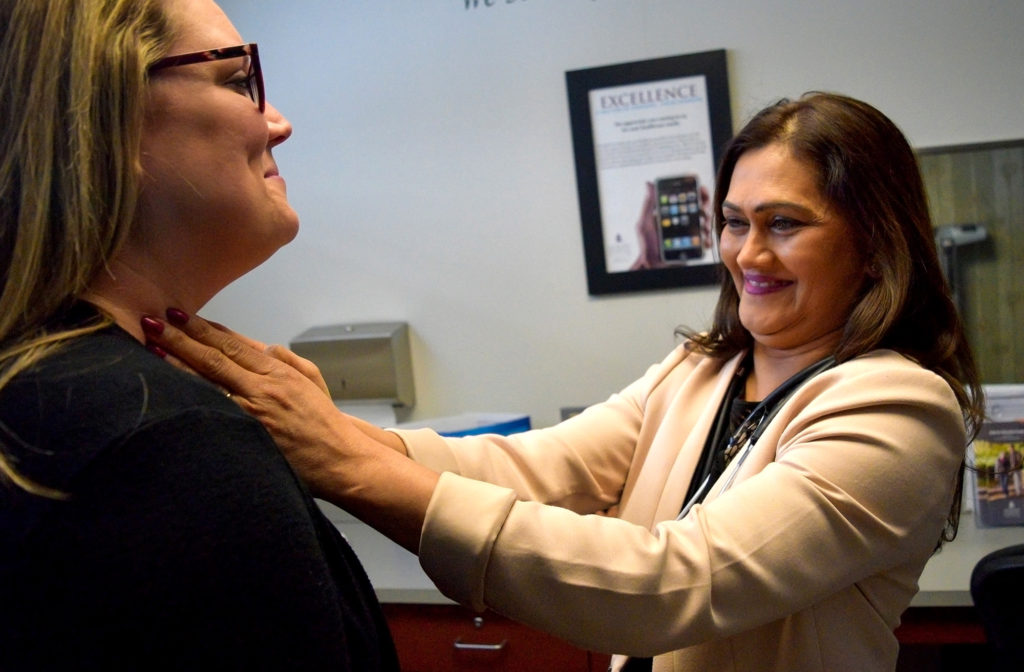 January 17, 2017, MORRIS, IL –  Pre-diabetes is the stage before type 2 diabetes, where blood sugar level is higher than normal, but not high enough to be considered diabetes.  For people who have pre-diabetes, their fasting glucose level will test between 100-125, a warning sign that indicates diabetes could develop in the next 5-10 years.  Over time, diabetes can lead to heart disease, neuropathy, blindness, and in women, complications with pregnancy.
Dr. Nuzhat Chalisa, an endocrinologist on the medical staff at Morris Hospital & Healthcare Centers, treats patients with diabetes and metabolism disorders.  According to Dr. Chalisa, approximately 86 million people in the U.S. – or 1 in 3 adults — have pre-diabetes. Approximately 90% of them don't know they have it. That's why it's important to get checked for pre-diabetes.
"Patients at a high risk of developing pre-diabetes usually have a family history of diabetes," says Dr. Chalisa.  "Other risk factors include obesity, hypertension, and a history of gestational diabetes.  A simple screening test to check the fasting glucose level is all that's needed to determine whether you have pre-diabetes."
When someone tests positive for pre-diabetes, Dr. Chalisa sees it as an opportunity to make lifestyle changes that improve health to stop diabetes from developing.
"Progression from pre-diabetes to diabetes isn't inevitable," she explains.  "Healthy lifestyle choices can help prevent both pre-diabetes and the progression to diabetes."
Healthy lifestyle changes include performing daily physical activity and maintaining a healthy weight, both of which can bring blood glucose level back to normal.
"Eat balanced meals with small portions, and cut back on added sugars and soda," says Dr. Chalisa.  "Exercise for 30-60 minutes every day, and try to get to, and maintain, a healthy weight.  Losing just 10% of your body weight significantly decreases your risk of developing pre-diabetes and diabetes."
Dr. Chalisa sees patients at the Channahon Healthcare Center of Morris Hospital, (815) 467-0555.
You can get tested for pre-diabetes by taking the $20 Heart Smart Screening, offered every Wednesday at Morris Hospital by appointment. The screening measures total cholesterol and glucose. Or, for $35, the Heart Healthy Screening also includes LDL and HDL cholesterol, and triglycerides. Appointments can be made by calling 815-416-6089.
# # #