Morris Hospital pediatrician joins Ridge Road Campus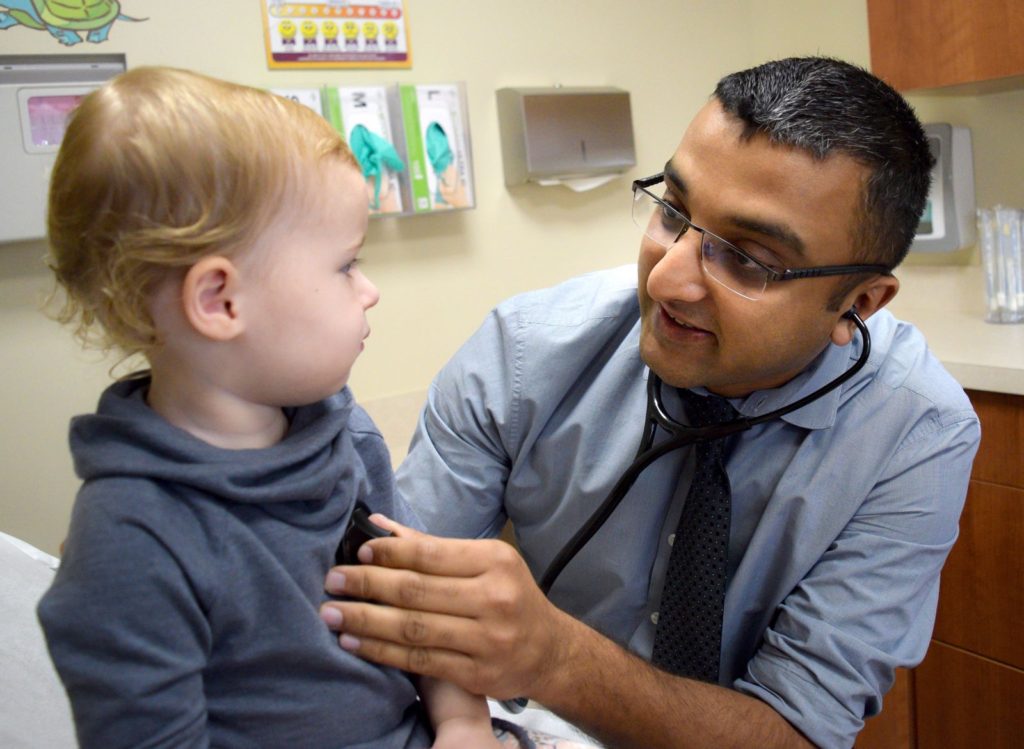 June 7, 2017, MORRIS, IL – Board-certified pediatrician Faiz Rahman, M.D., is now seeing patients at the Morris Hospital Ridge Road Campus, 27240 W. Saxony Dr., Suite 201, Channahon.
He joins primary care providers Dr. Scott Ciechna, Dr. Lawton Moy and Sherri Davis, P.A.C., and replaces Dr. Rita Hart, pediatrician, who has moved out of the area.
As a pediatrician, Dr. Rahman provides care for patients ages newborn through 17. He focuses on preventive care and management of health in infants, children and teens, including monitoring of growth and development, illness management, nutritional counseling, immunizations and physical fitness. Dr. Rahman has a special interest in asthma and ADHD, and he is an advocate for immunizations.
Dr. Rahman joined the Morris Hospital Medical Staff in September 2016 and practiced at the Morris Hospital Ottawa Campus before transferring to the Ridge Road Campus. Prior to joining Morris Hospital, he worked in pediatrics for three years in Pennsylvania and four years in Georgia.
He earned his medical degree from Dow Medical College and completed his residency at Janet Weis Children Hospital in Danvilla, Pa. He is board certified in pediatrics by the American Board of Pediatrics and is a member of the American Academy of Pediatrics.
Dr. Rahman is married to Dr. Darakhshan Anjum, who is also a pediatrician with Morris Hospital & Healthcare Centers. They have two sons.
For more information or to schedule an appointment with Dr. Rahman, call 815-467-1518 or visit www.morrishospital.org/minooka.
Serving patients at 25 locations in 11 communities, Morris Hospital & Healthcare Centers includes the 89-bed Morris Hospital, as well as physician offices in Braidwood, Channahon, Dwight, Gardner, Marseilles, Mazon, Minooka, Morris, Newark, Ottawa and Yorkville. Through the services of over 1,700 healthcare professionals, physicians and volunteers, Morris Hospital provides lifesaving cardiac intervention with angioplasty and stents, a radiation therapy center for cancer patients, a state-of-the-art intensive care unit, and immediate care services at three locations. Morris Hospital is a Level II trauma center, a Level II perinatal care provider with an intermediate care nursery, and a Primary Stroke Center. Morris Hospital & Healthcare Centers is a recipient of The Advisory Board Company's 2017 Workplace of the Year Award for having outstanding employee engagement and was named on Becker's Hospital Review's 100 Great Community Hospitals list in 2016 and 2017.