Dr. David Vermillion Joins Morris Hospital Network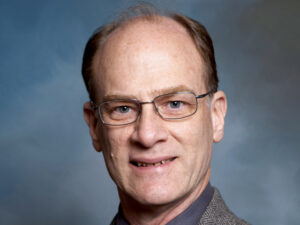 Morris Hospital & Healthcare Centers has announced that Dr. David Vermillion, a member of the Morris Hospital medical staff since 1993, is joining its Healthcare Centers group effective June 6, 2023.
Dr. Vermillion's office will remain at the Business and Technology Center located at 1802 N. Division St, Suite 201, Morris, with the same phone number, 815-513-5625. Starting June 6, the phone will be answered by a Morris Hospital patient service representative.
Patient appointments will be temporarily unavailable in order to transition the office from Duly Health and Care. Patients with June appointments will receive a phone call from Morris Hospital to reschedule their appointment. Patients needing a medication refill should contact their pharmacy and ask the pharmacy to fax a refill request to the office.
With the transition, Dr. Vermillion will become a participating provider in the same health insurance plans as Morris Hospital. A list of plans can be found  on the Morris Hospital website by going to morrishospital.org/insurance.
Patients will be asked to fill out a records request at their next appointment in order to facilitate a transfer of medical records from Duly Health and Care to Morris Hospital.
Board-certified in internal medicine and pediatrics, Dr. Vermillion provides primary care for patients of all ages. He attended medical school at the University of Illinois, College of Medicine – Rockford and completed his residency at Loyola University Medical Center.
With the addition of Dr. Vermillion, Morris Hospital now provides primary care and specialty physician services at 26 office locations in Braidwood, Channahon, Diamond-Coal City, Dwight, Gardner, Joliet, Marseilles, Mazon, Minooka, Morris, Newark, Ottawa and Seneca. For more information, go to morrishospital.org.
# # #