Morris Hospital CNA Puts Well Being of Others First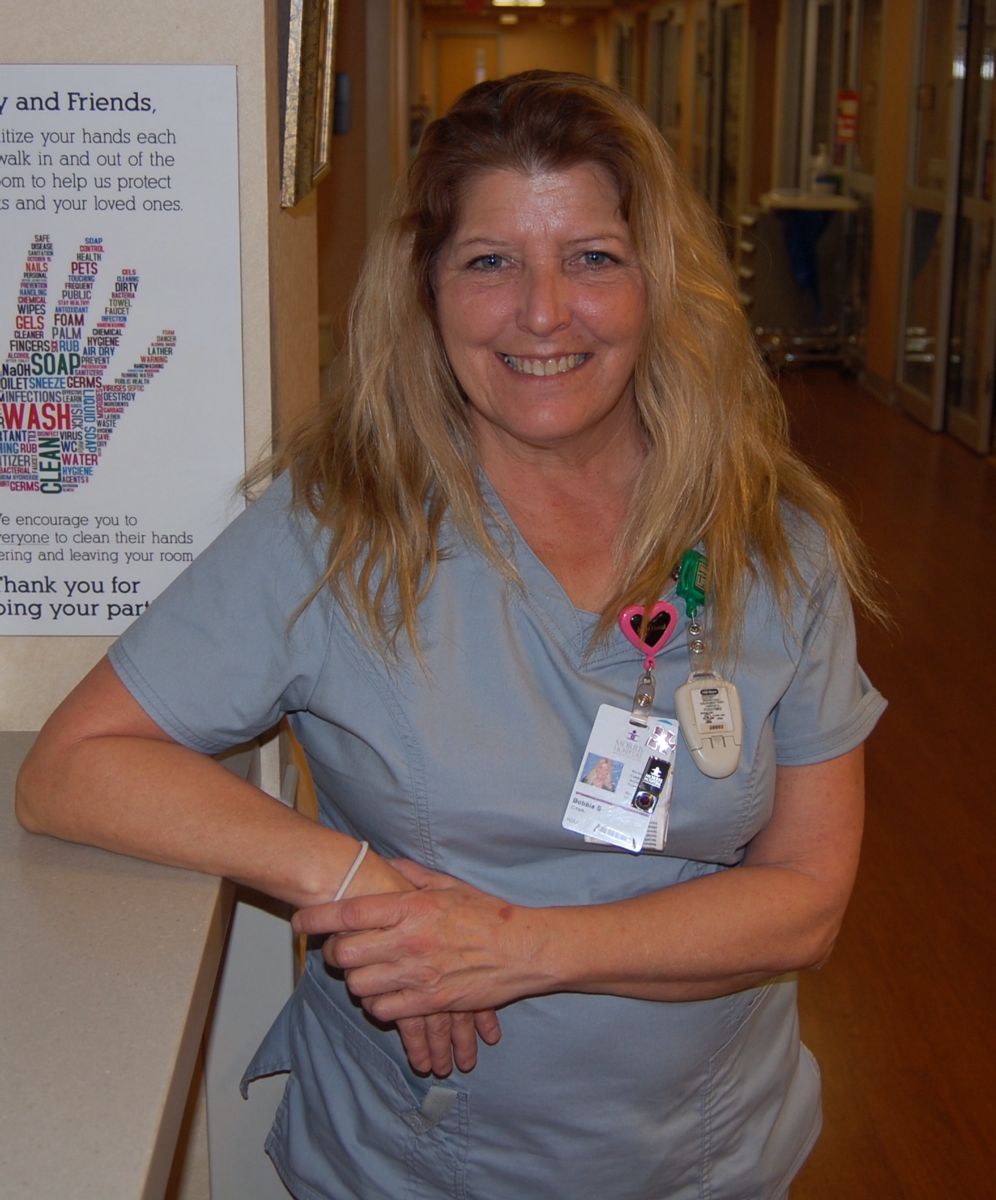 February 23, 2017 – Morris Hospital & Healthcare Centers has selected Bobbie Scott of rural Marseilles as its Fire Starter of the Month for February. Scott has served as a CNA on Morris Hospital's Intensive Care Unit for the past six years and is recognized for her commitment to coworkers, patients, and Morris Hospital, along with her strong work ethic, compassion, and organizational skills
"Bobbie Scott is the exact example of what a model employee should be, especially in the highest of standards for Morris Hospital," says Michele Brewick, ICU Supervisor. "She takes it upon herself, time and time again, to sacrifice her own needs for the well being of others, including both our patients and her coworkers."
"Patient care always comes first in Bobbie's eyes," adds Brewick. "She recognizes that this hospital is our community. She does anything that is needed to improve both staff needs and patient outcomes. Her day is centered around making sure the patients have the best service we can provide."
A native of Plainfield, Scott says she had never been to Morris Hospital before getting hired.
"I've been very impressed," says Scott. "I love it here and I love the people I work with. We're one big family, and the patients are like family. A lot of them come back. You get attached to the patients."
In addition to touching the lives of patients, Scott also makes a daily difference for her co-workers in the ICU. She comes in early, stays late, works on her days off, trades schedules to help her coworkers, and helps out with patients wherever needed. When she was asked if she would complete a telemetry class so she could also serve as unit clerk, Scott said yes because she knew there was need. In addition to her role as a CNA, today, she works as unit clerk every other weekend and fills in on weekdays as well.
"Bobbie is always looking at how to make our ICU better, whether she's keeping us organized or helping a coworker. She wants our ICU to be one of the best around," says Brewick. "I know as a supervisor that I can always count on her to step up, or take charge, to get the task completed expertly and efficiently."
In early civilizations, fire starters were the individuals who had the important job of keeping the flame alive. As Fire Starter of the Month, Scott received a Grundy County Chamber of Commerce gift certificate, a Morris Hospital logoed clothing item of her choice, a special "Fire Starter" lapel pin, and a designated parking spot for the month. Morris Hospital & Healthcare Centers is the largest employers in Grundy County with over 1,200 employees.