Seneca Resident Named Morris Hospital Fire Starter of the Month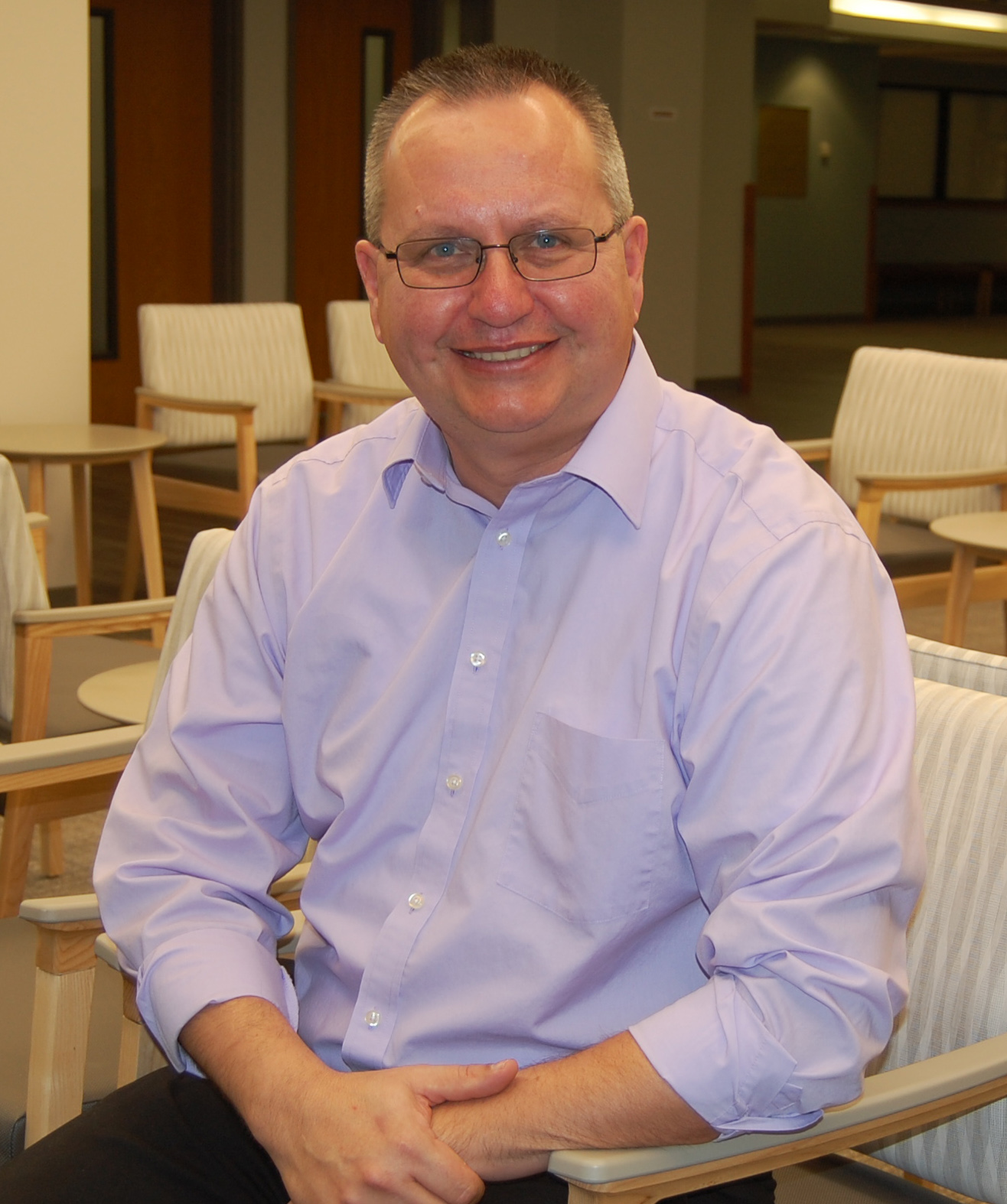 February 10, 2020 –  Mike Bartkus, of Seneca, was selected as Morris Hospital's Fire Starter of the Month for December. He is the Senior Systems Specialist with the Information Technology (IT) Service Desk where he has a reputation for making things better for others.
"Mike makes a difference on a daily basis," wrote Morris Hospital Wellness Manager Leigh Anne Hall in nominating Bartkus as Fire Starter of the Month. "He is very responsive to your needs and goes above and beyond to take care of whatever you ask him to do. He wants to complete the task in a way that makes you feel your request is valued, providing the kind of service that he would provide to his own family. He knows that what you are asking is important to you, so he makes it important, too."
Bartkus joined the Morris Hospital team in January 2017 with more than 20 years' experience in IT systems, including 7 years specifically in healthcare. He says he enjoys being part of the Service Desk team and the fast paced environment that comes with it, along with the variety of work that passes through the Service Desk and the never ending opportunities to makes things better.
Jim Hampton, Director of IT Infrastructure and Operations, believes Bartkus is one of Morris Hospital's best employees.
"Mike is someone I can give a task or project to and know that it will get done and get done well," says Hampton. "He has great foresight and does a great job keeping the Service Desk on track and making sure our customers are well taken care of. He's also a great mentor and has improved many processes on how we deliver and support our technology."
One reason Bartkus is so good at what he does is because he makes a point of rounding on his customers to make sure the IT needs are being met. When he's working on a project, he asks questions to better understand customers' needs and goals, listens, and then presents options.
It's important to Bartkus that patients have a positive perception of the hospital's technology because he knows that makes an impression on patients, too. And, he says he especially enjoys working with clinical staff because he knows that in the end, he's helping the patient.
In early civilizations, fire starters were individuals who had the important job of keeping the flame alive. With over 1,400 employees, Morris Hospital & Healthcare Centers is the largest employer in Grundy County.
# # #