Morris Hospital Honors Nurse Supervisor for Commitment to Excellence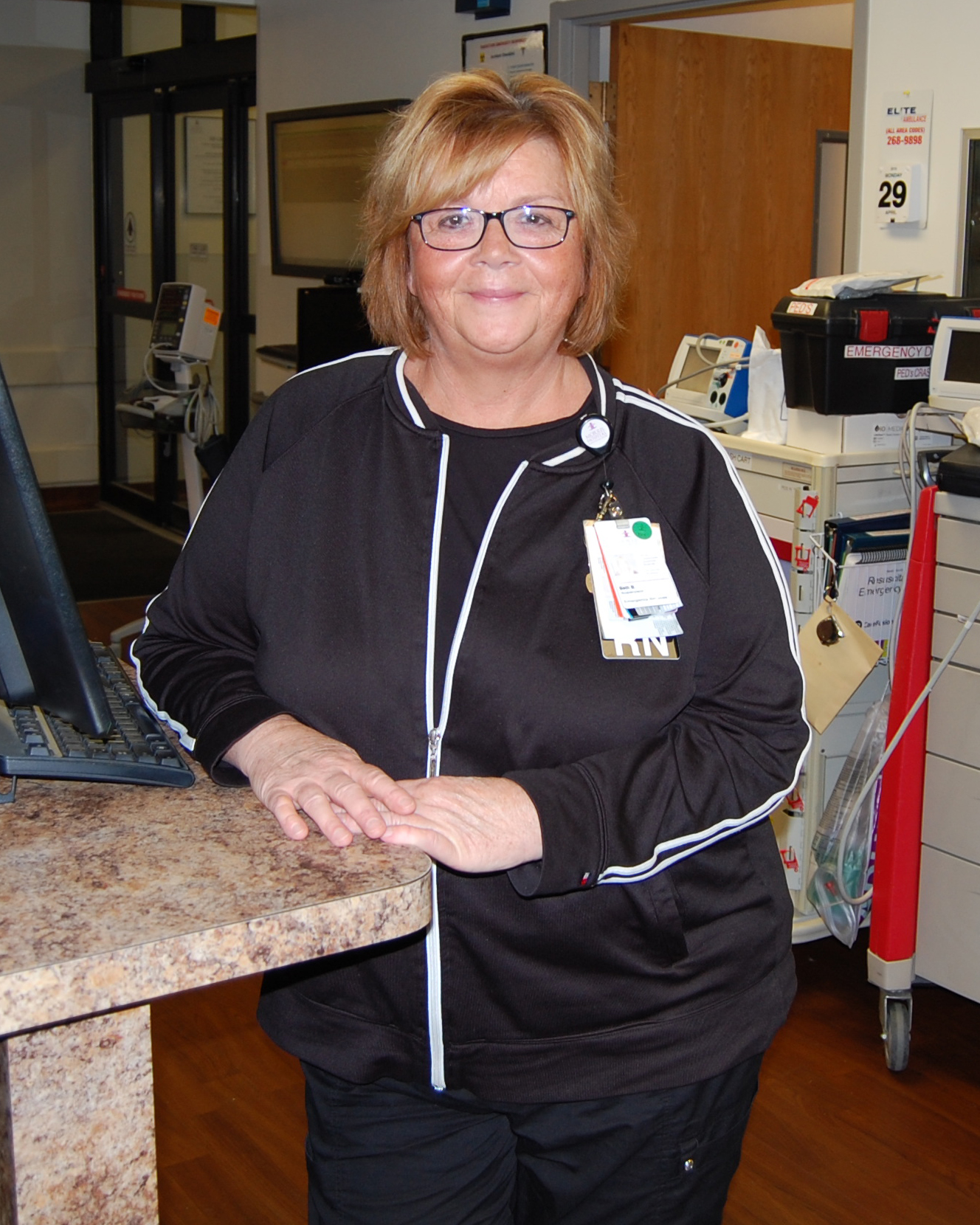 July 1, 2019 –  Veteran Registered Nurse Beth Bomba has come a long way over the past 40 years. From volunteer candy striper at age 16 who brought water to patients and helped them get ready for bed to a well-respected supervisor of the Morris Hospital Emergency Department, Bomba was recently recognized for her commitment to excellence when she was honored as the hospital's May Fire Starter of the Month.
A native of South Wilmington, Bomba says she always knew she wanted to be a nurse, likely as a result of having health issues as a child. She started her career at Morris Hospital as a CNA on the medical/surgical units right after graduating from high school in 1979. After completing her RN degree, she worked on the Medical/Surgical units, Emergency Department, Performance Improvement and Recovery.
As Bomba became a more seasoned nurse, it was natural for her to assume leadership roles, first as charge nurse of the Emergency Department in 2000 and then as Emergency Department Supervisor in 2015. As her career evolved from working directly with patients to a supervisory role, Bomba's focus today is on overall quality of care in the emergency department and staff engagement.
"Beth understands that all of us like to be recognized for our accomplishments and hear how our work benefits the organization," says Tony Bucki, Director of Emergency Services at Morris Hospital. "She goes out of her way to improve the interpersonal relationships among the ED staff on a daily basis. Her actions improve our team as a whole and help create a family atmosphere where staff know that the work they do makes a difference in the lives of the patients and community we serve."
Bomba is one of a handful of employees at Morris Hospital who has been twice recognized as Fire Starter of the Month, first in 2007 and now 2019. Another example of her stellar commitment to excellence was in 2017 when she completed her bachelor of science in nursing degree so she could "encourage and inspire" others.
In early civilizations, fire starters were individuals who had the important job of keeping the flame alive. With over 1,300 employees, Morris Hospital & Healthcare Centers is the largest employer in Grundy County.
# # #