COVID-19 RESPONSE: For your safety and the safety of others, we are proactively screening everyone who enters our clinics for symptoms of COVID-19 through temperature checks and screening questions. Masks/face coverings are required for the safety of others. A support person is only permitted for patients who are 17 and younger, as well as patients who are incapacitated or in need of continual assistance. Anyone experiencing fever, sore throat, shortness of breath, cough or flu-like symptoms should call for instructions.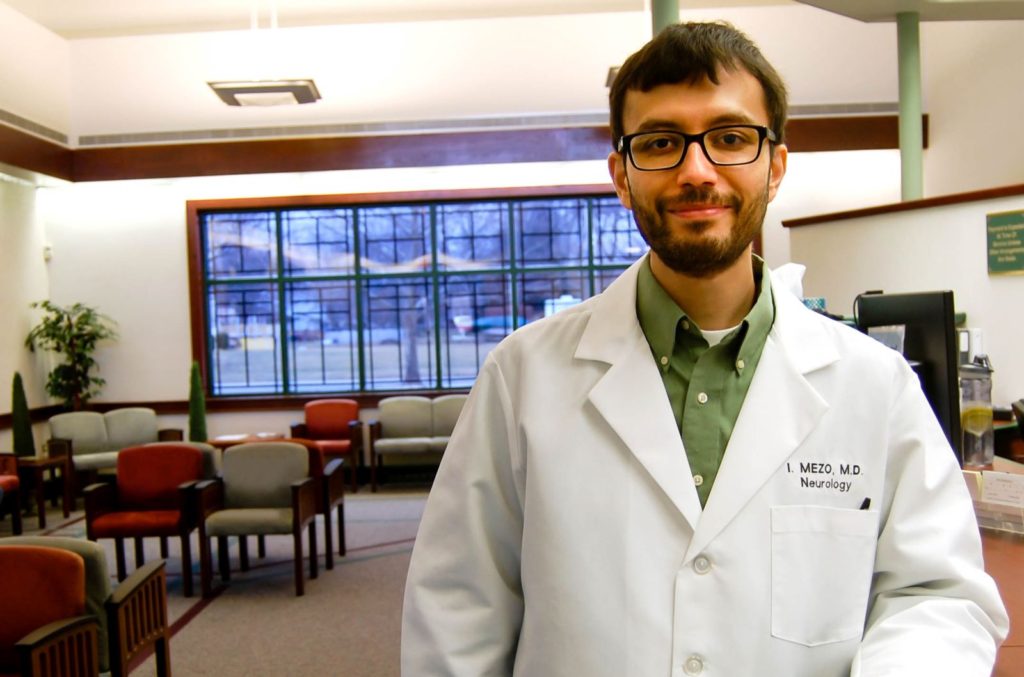 Morris Hospital Neurology Specialists, a neurology physician practice, is the area's best resource for diagnosis and treatment of nervous system disorders. As neurology providers, Isaac Mezo, M.D., Samuel Quaynor, M.D. and Stefanie Henline, N.P. and Peter Analytis, M.D., specialize in the diagnosis and treatment of disorders that affect the brain, spinal cord, and nerves, including:
Movement disorders such as Parkinson's Disease
Seizures
Speech and Language Disorders
Infections of the brain and peripheral nervous systems
Dementia disorders such as Alzheimer's
Multiple Sclerosis
SCHEDULING AN APPOINTMENT:
To schedule an appointment or request more information about our services, please call either 815.942.4506 (Morris), 815.467.0555 (Channahon) or 815.941.7533 (Sleep Center).
Morris Hospital Neurology Specialists
Phone:
815.942.4506 (Neurology)
815.941.7533 (Sleep Center)
PREPARING FOR YOUR APPOINTMENT:
Please bring a list of current medications and doses when you come to your appointment. For your convenience, we suggest that you download and complete our Healthcare Centers – General Patient Registration Form before coming in for your office visit.
FOR MEDICARE BENEFICIARIES:
Your provider is committed to delivering the best possible coordination of your care by participating in an Accountable Care Organization (ACO). A care coordinator may get involved in your care to help improve communication between your healthcare providers. Please visit our Accountable Care Organization (ACO) webpage to learn more.