Patients are able to access their health record through a secure portal on the Morris Hospital website. The convenient, 24-hour access, self-service options will allow patients to view their personal health information anywhere from an internet connection. The goal is to help patients become more involved in their healthcare, which ultimately improves patient outcomes. In accordance with HIPAA regulations, patient portal accounts will only be available for patients ages 18 and older. To view a list of Frequently Asked Questions about the patient portal, please click here.
With our patient portal, you may start to access your medical information online today! Here are some of the
The Health Summary button will include portions of your Medical Records including allergies, conditions, recent results, medications and visits.
The Billing button will allow you to view the most recent account information and make a payment.
The Allergies & Conditions button will list the allergies and conditions that we have on record for you.
The Results button will allow you to review recent results for laboratory and microbiology tests.
The Reports button will take you to the written reports for any of your diagnostic testing for the past 24 months after the date of service.
The Preventive Care button will include tests, immunizations, and measurements that promote health and disease prevention.
With the Visit History button, you can access a list of visits and can select from that list to view the visit details, instructions or forms.
During your inpatient visit, Morris Hospital staff members will be introducing the patient portal on the second day of hospitalization and helping patients enroll at that time. Or, the next time you come to Morris Hospital for outpatient testing, you will receive information and instructions at the time of registration so you can self-enroll at home.
If you choose to enroll prior to your next visit to Morris Hospital,  follow these three steps:
STEP 1: You must have a valid email address on record with the hospital and you must have your Morris Hospital medical record number. For help with your medical record number, contact our Medical Records Department at 815-705-1393 or email myhealthmedicalrecords@morrishospital.org. Representatives are available to assist Monday-Friday between 7 a.m.-5 p.m.
STEP 2: Once you have a valid email address on record with the hospital and you have your Morris Hospital medical record number, please click on "Need to Create an Account" at the top of this page.
STEP 3: Enter the requested information and click on Submit Enrollment Request. You will receive a message telling you that you are successfully enrolled and that you will be receiving an email with the subject line: One Time Password. Use the Login ID and one time password from the email you received to enter the patient portal.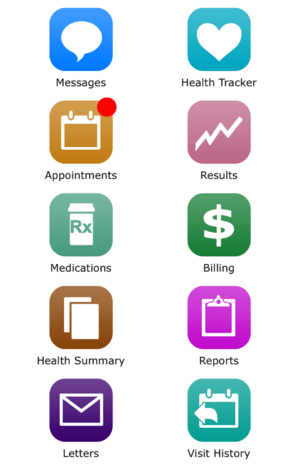 Your health is in your hands with the Meditech MHealth app. This convenient app links you to the MyHealth@MorrisHospital Patient Portal. In order to use this app, you must first create an account in the hospital portal.
What can I do in the MHealth app?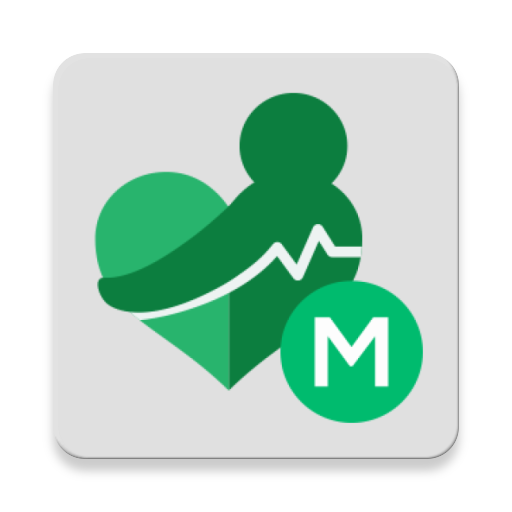 The Meditech MHealth app has all the same functionalities as the Patient Portal, but can be downloaded onto your mobile device. You'll be able to:
View appointments
Review lab results and radiology reports
See your visit summary
Review your test results
Update personal information
Login with a passcode, Touch ID or Face ID
How do I download?
Using your mobile device, use the appropriate button below to download the Healow app. When it asks for you to choose a portal, select Morris Hospital or MyHealth@MorrisHospital.
Questions?
Should you have any difficulties registering or using this service, please contact our Medical Records department at 815-705-1393 or by email at myhealthmedicalrecords@morrishospital.org. Representatives are available to assist Monday-Friday between 7 a.m.-4:30 p.m.
Don't understand information in your medical record?
Contact your healthcare provider to explain your results to you.