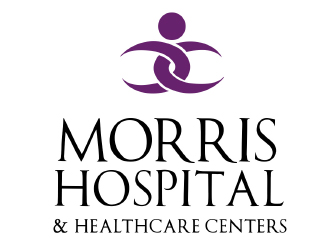 Morris Hospital & Healthcare Centers is seeking an additional BE/BC Neurologist who's passionate about practicing general neurology, competent in neuromuscular disorders & pro-active with Stroke Care – also have the opportunity to build out a sub-specialization.  Our position is due to patient volume growth so our physicians are looking for another great partner with an energetic personality, motivated, has strong work ethics & desires to become part of a well-established team.
Work with Peter Analytis, Dr. Isaac Mezo, & Stefanie Henline, APRN who, collectively, have over 30 years of Neurology experience and have a great reputation with our 24 PCPs and 37 represented specialties! Their referral patterns are strong and continue to grow from physicians & facilities around our service area of 170,000+ residents.
Busy neurology practice including EMG, EEG, Nerve Conduction Studies, sharing code strokes. General cases include headaches, movement disorders, concussions, seizures, speech & language disorders, infections of the brain, and peripheral nervous systems, dementia, MS and sleep disorders. Weekend Call 1:3 and Weekday 1:2 Call – very minimal call workload, "you never come in at night, just doesn't happen" per Dr. Mezo.
Concussion Management Program featuring a multi-disciplinary approach with several ImPACT certified providers who work together to evaluate & help patients recover from injuries. This program started in 09/2020 and utilizes ED, IMC, Neurology and Rehab services to enhance concussion diagnosis, evaluation and treatment.
Outpatient Clinics in Morris (3 min from hospital) and Channahon (20 min from hospital). Plus, we have a Morris Hospital Sleep Center that's associated with our Neurology practice, located at the Morris office, where approx. 12-14 studies are performed weekly. In 01/2021, our newly remodeled Diagnostics Department, with EEG/EMG was remodeled and expanded as part of Phase II of our Master Facility Plan*.
 About the Hospital & Community & Contact Information:
Accredited by the Commission on Cancer of the American College of Surgeons as a Community Cancer Program. We also have a long-standing phenomenal ED & Radiology departments (including IR & Breast Health Nurse Navigator), Hem/Onc, Neph (we do inpatient Dialysis), Rheum, GI, GS, Ortho/Back/Podiatry, ENT, ID, Peds, Ob/Gyn, 4 Urgent Care centers, our own blood bank, 3 pathologists, plus PT/OT/SLP Rehabilitation inpt/outpt Services, pain management, wound care, an open ICU with Pulm consults available to name a few.  Hospitalist Program is well-established, successful for patients and physicians and they admit inpatients day and night.
Amazing support from our award-winning nursing staff and reputable 24/7 Pharmacy & Laboratory departments. Awesome Case Management/Social Work support; Multi-Disciplinary Rounds are done on every inpatient (including ICU) in the morning.
We received a 5-star rating from CMS for Overall Hospital Quality in 2021, one of only 455 nationwide received this esteemed honor and we recently earned our 6th consecutive letter grade "A" from the Leapfrog Hospital Safety Program! We boast a renowned Patient Transportation System available at no charge to patients – done all through our dedicated 630 volunteers since '98.
Since 03/2018, our $60 million master facility plan included expanding our Emergency Department (17 private rooms with state-of-the-art features, opened 03/20). We also renovated our IF therapy, imaging (new women's center!), outpatient lab services and main lobby patient flow.  Starting 05/2021 as part of Phase 3, we will be modernizing our surgical waiting room, ORs (added infrastructure) and updating our patient registration process.
Our service area includes close knit, family-oriented communities with excellent education and employment opportunities and beautiful neighborhoods that are safe and provide naturally distanced areas with beautiful scenery and outdoor recreation at its BEST! When you work at Morris Hospital, we're confident you won't be sitting in traffic on the way to-and-from the office. We are also in close proximity to some of the state's most prestigious colleges and universities. Living and working here is where you can truly enjoy the best of both worlds with being centrally located close to Chicago. Loaded with charm, our region has a rich history with a modern attitude! We celebrate with a variety of annual festivals and events. Our eclectic and historical downtown areas have unique shopping and include an abundance of great restaurants.
Come discover why physicians who could work anywhere work here!  For more information, please contact Jennifer Goodwin, in-house Manager of Physician Recruitment & Relations at (815) 705-1470, texts/calls also welcome at 630-347-7539 or by emailing her at jgoodwin@morrishospital.org