RN Case Manager Recognized for Helping Others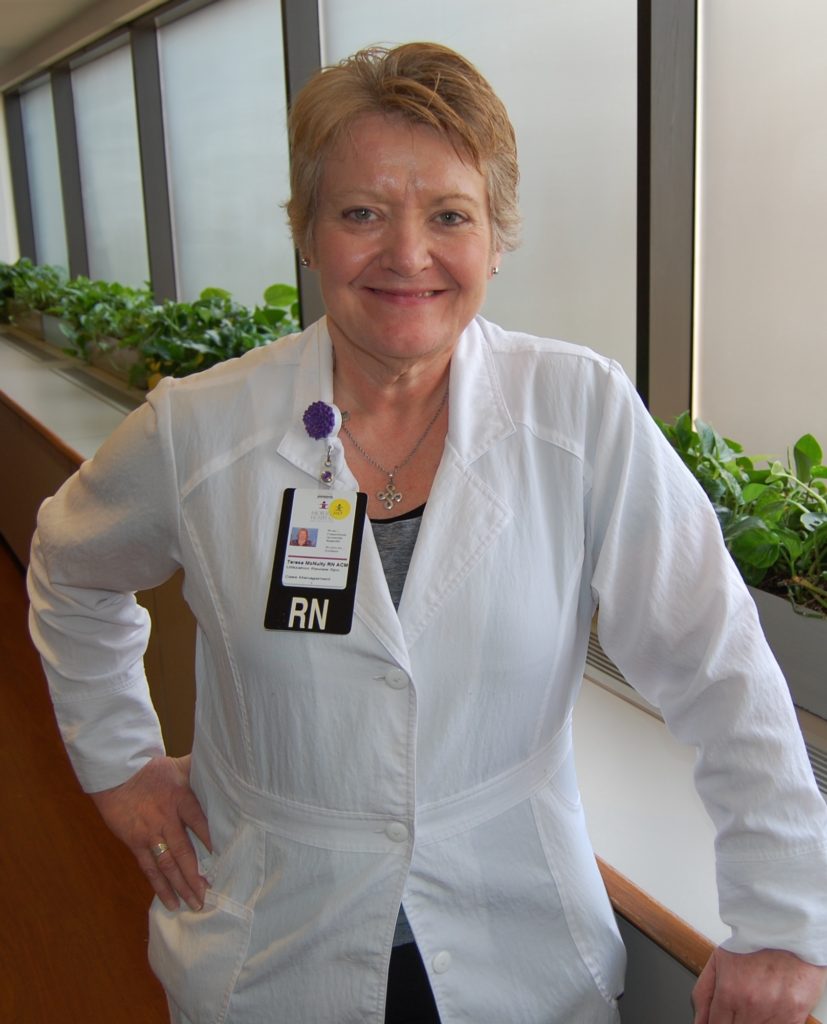 June 4, 2018 – Teresa "Tee" McNulty of Morris was recognized as Morris Hospital & Healthcare Centers Fire Starter of the Month for May for her dedication to patients and employees throughout the organization.
An RN Accredited Case Manager and Utilization Review Specialist, McNulty serves as a liaison between the hospital and insurance companies. Mary Jo Ahearn, Manager of Case Management at Morris Hospital, explains that the whole goal of a well-documented medical record is to tell the story of what brought the patient to the hospital, the care provided for the patient, and the plan for transitioning the patient to post-acute care. McNulty's job is to make sure the patient's story is complete.
"One of the main goals of Tee's job is to make sure the patients receive the benefits they deserve," says Ahearn. "She goes out of her way to make sure the medical record is complete. Utilization review is very complicated, and Tee does an excellent job."
When covering the Case Manager role on weekends, McNulty has face-to-face contact with patients, working to make sure they have a smooth transition through the continuum of care, whether they're being discharged to home, a nursing home or hospice care.
"Tee is always a patient advocate," says Ahearn. "She's also very dedicated to our department and offers to help anybody at any time. She offers to work as often as we need her and is willing to trade shifts with anybody."
Outside of her role as an RN Case Manager and Utilization Review Specialist, McNulty has a reputation for lending a hand wherever she can, whether it's sanitizing exercise equipment for co-workers before they arrive for their after hours' workout or cleaning snow off cars in the employee parking lot.
"We need people who are dedicated to the cause and to our organization, and one thing for sure is Tee is that," says Leigh Anne Hall, Wellness Manager at Morris Hospital. "Helping others is a value she demonstrates over and over."
In early civilizations, fire starters were the individuals who had the important job of keeping the flame alive. With over 1,300 employees, Morris Hospital & Healthcare Centers is the largest employer in Grundy County and winner of the Advisory Board Company's 2017 Workplace of the Year award.
# # #