Morris Hospital Recognized as Workplace of the Year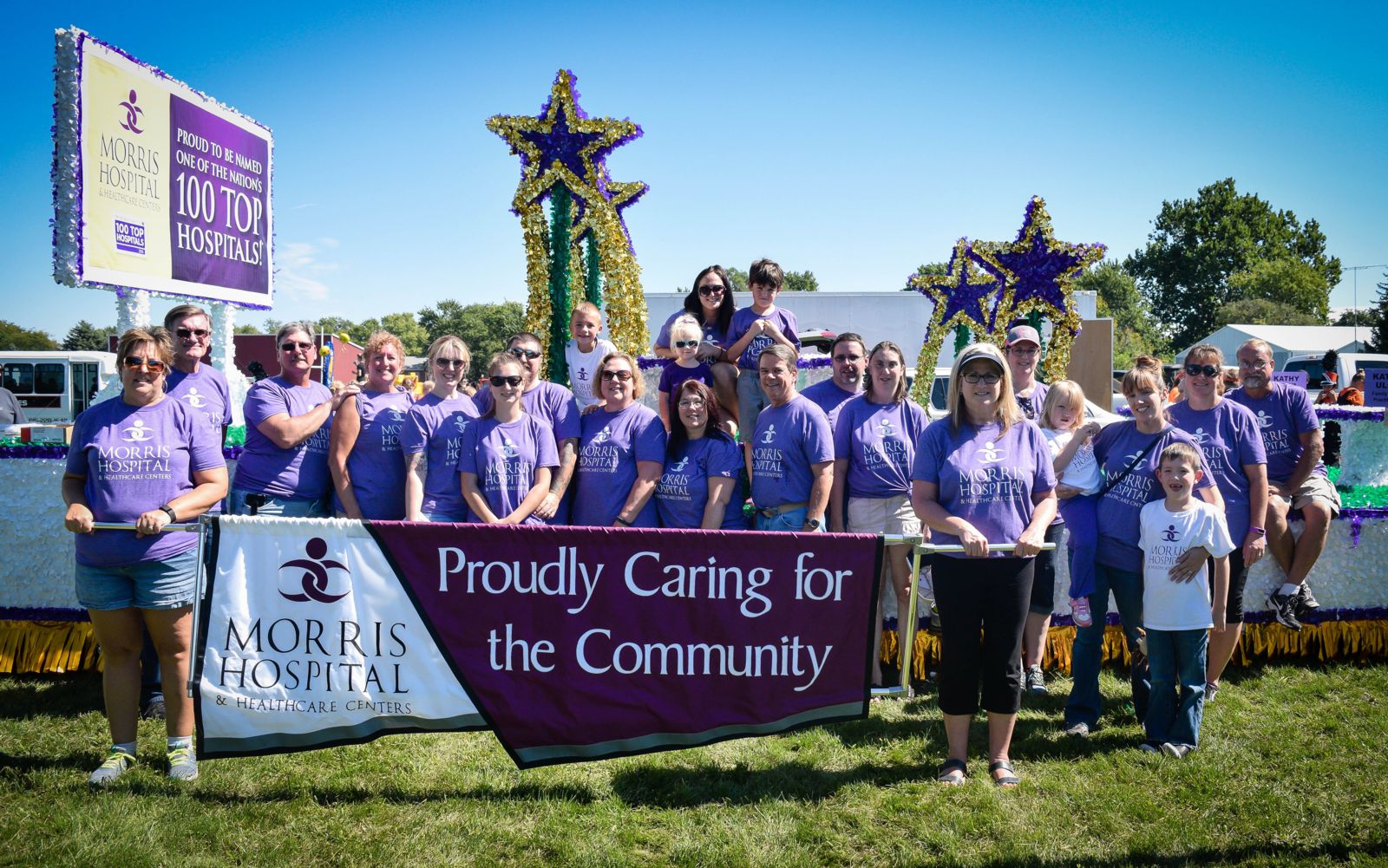 April 26, 2017, Morris, IL – Morris Hospital & Healthcare Centers has been awarded The Advisory Board Company's 2017 Workplace of the Year Award.  The annual award recognizes hospitals and health systems nationwide that have outstanding levels of employee engagement.
Morris Hospital measures employee engagement each year through an anonymous survey offered to all employees. Seventy-four percent of Morris Hospital's 1,200 employees participated in the 2016 on-line survey, conducted by The Advisory Board Company.
"The Advisory Board defines engaged employees as those who exhibit both loyalty and commitment to the organization," explains Erin Murphy-Frobish, Vice President of Human Resources at Morris Hospital. "Engaged employees are willing to go above and beyond to help the organization succeed."
Morris Hospital was one of 20 organizations in The Advisory Board's national database that was recognized with the Workplace of the Year award for exhibiting the highest percentage of engaged employees and maintaining a percentage of disengaged employees below the national median.
The largest employer in Grundy County with over 1,200 employees, Murphy-Frobish says employee engagement is a top priority for Morris Hospital.
"Our goal is to make Morris Hospital an excellent place for employees to work," she says. "Receiving the Advisory Board's Workplace of the Year Award tells us we are achieving our goal."
Serving patients at 25 locations in 11 communities, Morris Hospital & Healthcare Centers includes the 89-bed Morris Hospital, as well as physician offices in Braidwood, Channahon, Dwight, Gardner, Marseilles, Mazon, Morris, Newark, Ottawa and Yorkville. Through the services of over 1,700 healthcare professionals, physicians and volunteers, Morris Hospital provides lifesaving cardiac intervention with angioplasty and stents, a radiation therapy center for cancer patients, a state-of-the-art intensive care unit, and immediate care services at three locations. Morris Hospital is a Level II trauma center, a Level II perinatal care provider with an intermediate care nursery, and a primary stroke center.