Morris Hospital RN Named Fire Starter of the Month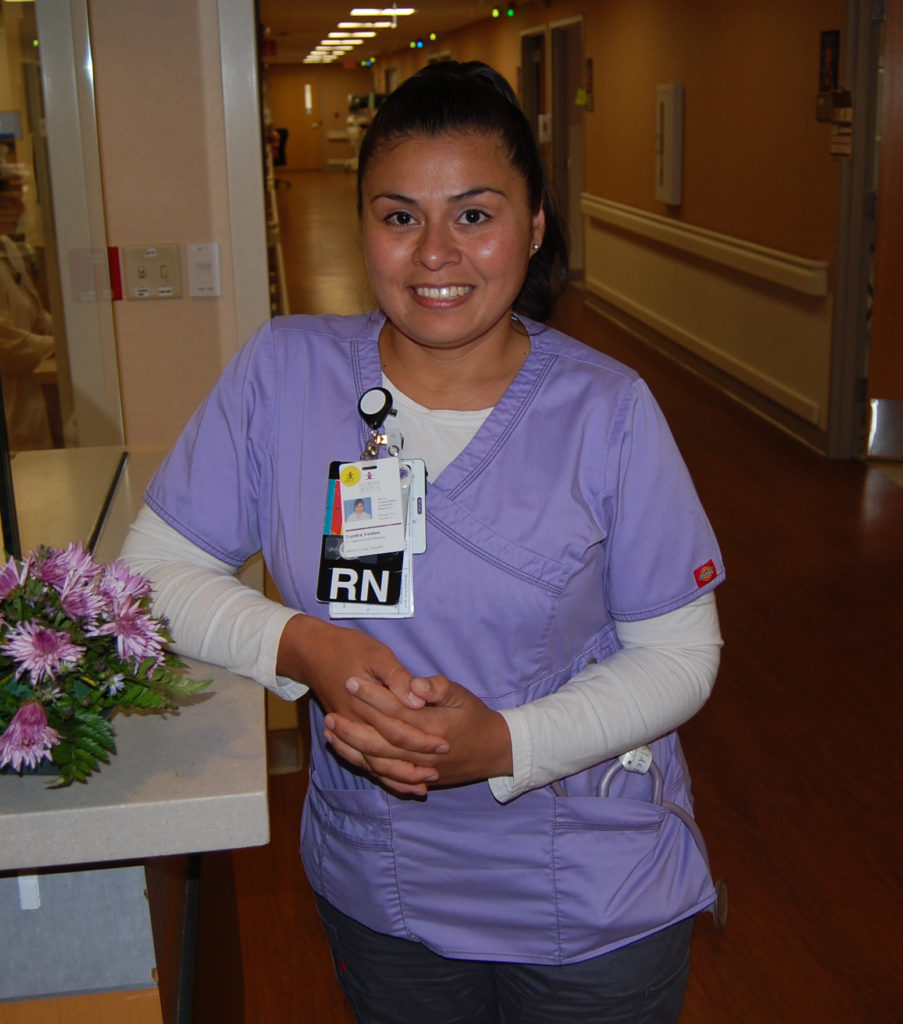 September 11, 2018 – Sandy Valdes of Morris is a big part of the 2 South medical/surgical unit at Morris Hospital where she has worked for the past 15 years. As a registered nurse, she makes patients feel like they are her top priority. As a charge RN on the afternoon shift, her calming and helpful demeanor makes the shift go smoothly for everyone around her. For these reasons, Valdes was selected Morris Hospital's Fire Starter of the Month for August.
"Sandy has a calm and patient demeanor, which makes her an excellent charge RN," says Cara Marco, Manager of 2 South and House Supervisors at Morris Hospital. "She's an excellent resource for staff and sets a good example for new nurses. She is also an advocate for the unit, making sure we have what we need, and she stays over if we're really busy at shift change to make sure everybody gets settled."
Helping others is something Valdes has been doing all her life. As a child growing up in Morris, she was regularly asked to accompany Spanish speaking family members and friends to their medical appointments and serve as translator. It was after opening a Joliet Junior College catalog and seeing the schedule of nursing classes that Valdes decided to pursue the career she was destined for.
She spend her first two years as a nurse working in a nursing home before accepting a job on afternoons on Morris Hospital's 2 South nursing unit in 2003. Valdes has since completed her bachelor of science in nursing at Benedictine University. Five years ago, she offered to serve as charge nurse, a role that has stuck ever since.
In nominating Valdes as Fire Starter of the Month, a co-worker wrote: "Sandy always has a smile on her face no matter what. Her passion for her job motivates everyone around her to be as excellent as they can be."
Valdes enjoys helping others so much, she also serves as a preceptor for new nurses and fills in teaching basic life support class for the Morris Hospital Education department when needed.
In early civilizations, fire starters were the individuals who had the important job of keeping the flame alive. With over 1,300 employees, Morris Hospital & Healthcare Centers is the largest employer in Grundy County and winner of the Advisory Board Company's 2017 Workplace of the Year award.
# # #