Morris Hospital Re-Designated as Level II Trauma Center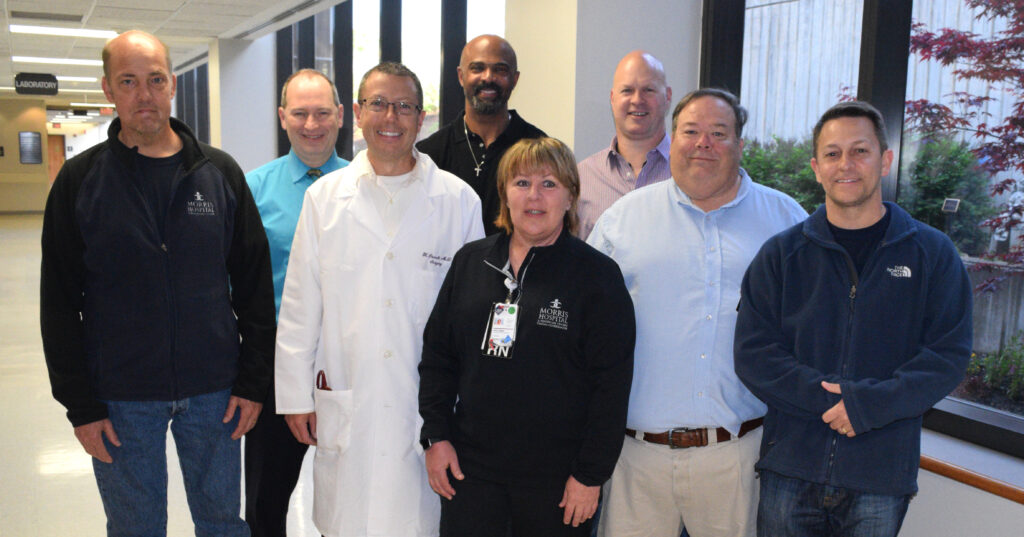 June 17, 2019, MORRIS, IL –   Morris Hospital & Healthcare Centers has been re-designated as a Level II Trauma Center by the Illinois Department of Public Health (IDPH). This means Morris Hospital has the necessary resources, including personnel and equipment, to diagnose and treat severely injured patients at all hours around the clock, including the availability of a trauma surgeon, surgical team and CT scan testing.
The process of caring for trauma patients begins with emergency medical services personnel in the field who are trained in identifying trauma cases. This enables emergency department personnel to set processes in place before the patient arrives at the hospital, including summoning the on-call trauma surgeon and surgical team so that a full staffed, functioning operating room can be assembled with just 30 minutes notice.
With six board-certified emergency medicine physicians, along with certified trauma nurse specialists trained in advanced trauma care, emergency pediatric care and advanced cardiac life support, the Emergency Department at Morris Hospital also has the specialized expertise needed to care for patients requiring a higher level of care.
Achieving and maintaining the Level II trauma designation also requires tremendous dedication from a number of other disciplines throughout the hospital, including personnel in the Laboratory, Imaging Services, Intensive Care and the Medical/Surgical nursing units, who also have the necessary education and training to care for trauma patients.
As part of a continuous improvement process, the trauma surgeons and emergency physicians at Morris Hospital meet regularly to review each trauma case. Dr. Kristopher Oswalt, a general surgeon based in Morris, serves as Chair of the Morris Hospital Trauma Committee.
As a Level II trauma center, Morris Hospital demonstrates its commitment to community education by teaching staff at area schools how to control bleeding through a lifesaving program called "Stop the Bleed" and by participating in injury prevention programs throughout the community.
Of the more than 200 hospitals in Illinois, 66 are designated by IDPH as either a Level 1 or Level 2 trauma center.
Serving patients at 25 locations, Morris Hospital & Healthcare Centers includes the 89-bed Morris Hospital, as well as physician offices in Braidwood, Channahon, Coal City, Dwight, Gardner, Marseilles, Mazon, Minooka, Morris, Newark, Ottawa and Yorkville. Through the services of over 1,700 healthcare professionals, physicians and volunteers, Morris Hospital provides lifesaving cardiac intervention with angioplasty and stents, a radiation therapy center for cancer patients, state-of-the-art intensive care unit, sleep center, and immediate care services at three locations. Morris Hospital is a Level II trauma center, Level II perinatal care provider and Primary Stroke Center. The hospital is known for its compassionate and personalized approach to healthcare and receives national recognition for providing quality and safe care, including being listed on Becker's Hospital Review's "100 Great Community Hospitals" list since 2016.
# # #