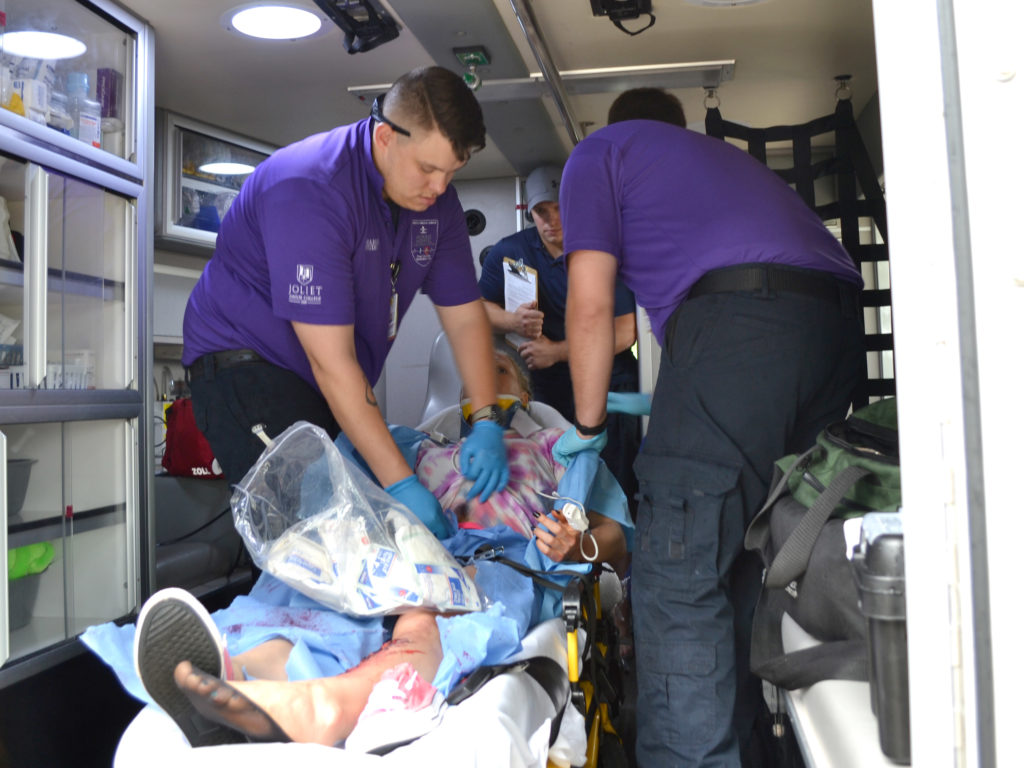 The Morris Hospital Paramedic Program is approved by the Illinois Department of Public Health and is eligible for college credit.
Those who successfully complete the Morris Hospital Paramedic Program will be awarded a Certificate of Completion and 30.5 credit hours from Joliet Junior College. Graduates will be eligible to take the IDPH State Exam and/or the National Registry Paramedic Exam.
The program is sponsored by Morris Hospital in partnership with Joliet Junior College and is administered by the Morris Hospital EMS System.
PROGRAM GOAL
To prepare competent entry-level Paramedics in the cognitive (knowledge), psychomotor (skills), and affective (behavior) learning domains with or without exit points at the Advanced Emergency Medical Technician and/or Emergency Medical Technician, and/or Emergency Medical Responder levels.