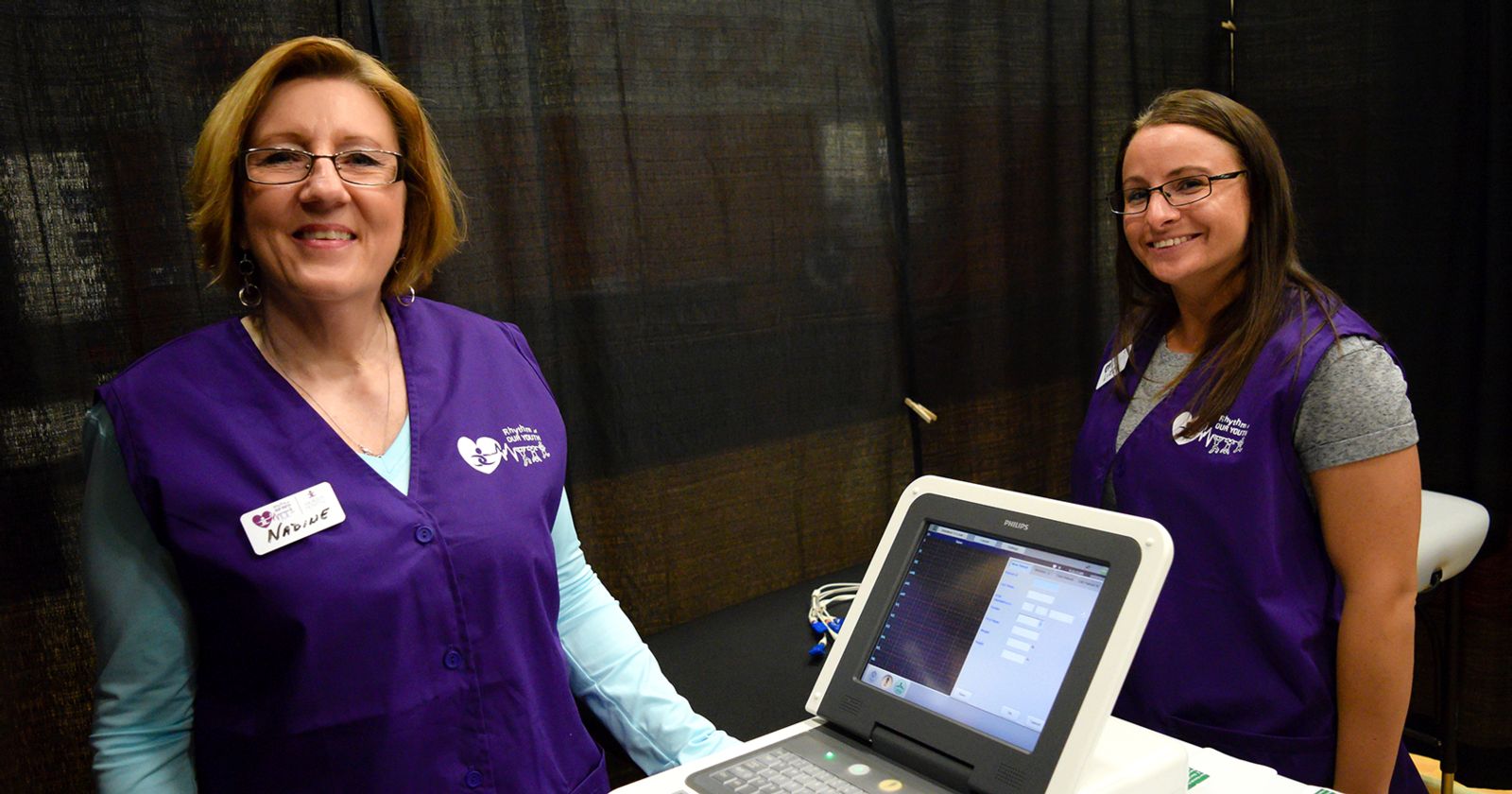 Sudden cardiac death (SCD) claims more than 2,000 lives of children and adolescents in the United States each year. SCD is also responsible for approximately 3-5% of deaths that occur in children between the ages of 5-19. Most victims of SCD have had underlying heart conditions. However, many heart defects in today's youth remain undiagnosed.
In an effort to prevent the occurrence of such tragic deaths, Morris Hospital has created a cardiac screening program called Rhythm of Our Youth (ROOY), with funding provided by generous donors to the Morris Hospital Foundation. Working in collaboration with area high schools, ROOY strives to detect existing cardiac abnormalities, so the risks of SCD are minimized. Our program will accomplish this by completing a painless 3-minute test known as an ECG, or electrocardiogram. Results from these tests will assist with early identification of cardiac defects that have been known to lead to SCD, which can ultimately save a student's life. To sign up your student, please make sure to click on the Consent For Screening button below.
Attention Morris H.S. Parents! Please do not complete a consent form at this time as the screening date has been postponed. Thank you.


2021-22 SCHEDULE
The Rhythm Of Our Youth screening will be offered free of charge to students at the following high schools:
MORRIS HIGH SCHOOL: 

Screening date postponed until further notice.

NEWARK HIGH SCHOOL: 

Screenings on Tuesday, October 19, 2021
MINOOKA HIGH SCHOOL – SOUTH CAMPUS: 

Screenings February 8-9, 2022 (Fresh/Soph)

MINOOKA HIGH SCHOOL – CENTRAL CAMPUS: 

Screenings February 22-23, 2022 (Junior/Senior)

SENECA HIGH SCHOOL: 

Screenings March 15, 2022

COAL CITY HIGH SCHOOL: 

Screenings on Thursday, April 21, 2022
Grateful for Free Cardiac Screening
When Polly Ward received an email from Minooka High School in the fall of 2016 about a free, cardiac screening program being offered at the school through Morris Hospital, she didn't hesitate to sign up her two teenagers. Polly remembered hearing stories about seemingly healthy, active kids who died suddenly due to undiagnosed heart conditions. … READ MORE