Do You Have a Primary Care Provider?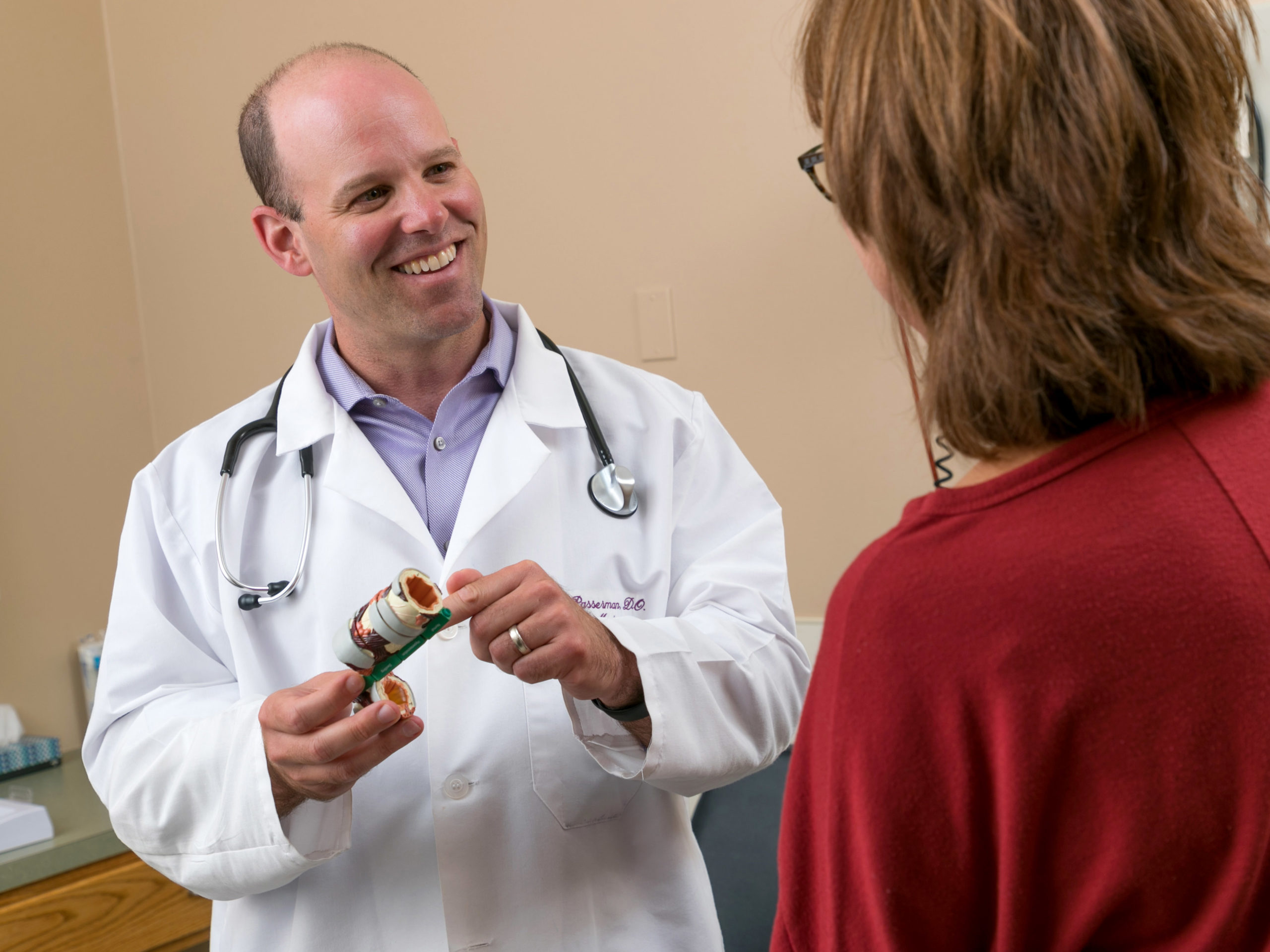 When was the last time you saw your primary care provider? What? You don't have one? Or you have one but you only schedule an appointment when you have a concern or you're not feeling well?
A primary care provider is a physician – or sometimes a nurse practitioner or physician assistant – who specializes in family medicine, internal medicine, or pediatrics, and they have a critical role in our health. During routine check-ups, they can catch potential problems early, before problems become severe. They suggest screening tests to detect problems before we notice them, they prescribe needed medications, and they make sure our vaccines are up-to-date to prevent illness.
Primary care providers play a key role in managing our long-term health problems, and they can help connect us with a medical specialist when we need one. They teach us ways to make better decisions about our health to prevent disease. They can also take care of our non-emergency illnesses like earaches and sore throats.
There are many advantages to having an established relationship with a primary care provider. For one, our primary care provider becomes familiar with our health and medical history, giving them "insider" knowledge that is really valuable when medical emergencies or health crises occur. Evidence also shows that people who have a primary care provider spend less time in the hospital and less money on medical costs in the long run.
Who to See
Everybody – infants, toddlers, children, teens, adults, and seniors — should have an established relationship with a primary care provider. At Morris Hospital, the following medical specialties serve as primary care providers:
Family Medicine – A family medicine provider is qualified to care for the entire family, from newborns to seniors.
Internal Medicine – Internists are dedicated to the diagnosis and medical treatment of adults, and sometimes adolescents depending on the provider.
Pediatrics – A pediatrician specializes in the overall well-being of infants, children, teens and young adults.
It's also common for women to have an established relationship with an obstetrician/gynecologist, a physician trained to care for women during pregnancy and childbirth. OB/GYNs also manage disorders of the female reproductive system.
What to Talk About
In addition to talking about any physical or behavioral health concerns you have, seeing your primary care physician on a routine basis will help you stay up-to-date with your immunizations and early detection screenings, which in the long run, may help you avoid severe disease.
Depending on your age, personal risk factors, and family history, your primary care provider can advise you on when and how often to have routine tests and screenings, which include:
For all adults:
Blood pressure check
Cholesterol and diabetes blood tests
Colonoscopy or other tests to check for colon cancer
Skin exam
Depression screening
Bone density test to check for osteoporosis (primarily for women but could be for men)
Immunizations including tetanus, pneumococcal, shingles, pneumonia, flu, COVID, human papillomavirus
For women:
Pap smear to check for cervical cancer
Mammogram to check for breast cancer
For men:
Digital rectal exam and PSA blood test to check for prostate cancer
Here's the bottom line: don't wait until you have a medical issue to choose a primary care provider. Establish a relationship now and keep up with your routine medical exams and screening tests. When a medical issue occurs, you'll be glad you did.
FIND A PROVIDER
To find a primary care provider on the Morris Hospital Medical Staff, go to morrishospital.org/doctors and search under Family Medicine, Internal Medicine, or Pediatrics.
Primary care providers are available in Braidwood, Channahon, Diamond-Coal City, Dwight, Gardner Marseilles, Mazon, Minooka, Morris, Newark, Ottawa and Seneca.