For nearly 30 years, Cheryl Masching reached out to countless medical professionals for help with her chronic migraines.
She was treated by neurologists, chiropractors, pain management physicians, physical therapists, allergists, and she even visited a prestigious headache clinic in Chicago. She endured test after test, and tried medication after medication. No one seemed to have the solution for curing her migraines.
"I've had tons of x-rays, CT scans, MRIs with and without contrast," says Masching, 58, of Coal City. "I've probably taken every medication there is for headaches and migraines, along with having to give myself shots when a migraine would start."
By fall of 2021, her long, painful journey ended up in the exam room of Dr. Mir Ali, an orthopedic spine surgeon with Morris Hospital Orthopedics & Sports Medicine. At first, she was confused when she was told spine surgery could help minimize her headaches, but today she is singing praises about Dr. Ali and his team.
"I can't believe after all these years of suffering that I finally found relief within about a month's time," Masching says. "I am so grateful to have been sent to him! This is one doctor who actually takes the time to listen to his patients."
Masching had first visited Dr. Keith Rezin, her longtime orthopedic surgeon at the same practice. She went to Dr. Rezin not because of her migraines, but because she was experiencing numbness, tingling and pain in her left arm and hand. After an x-ray, Dr. Rezin referred her to Dr. Ali.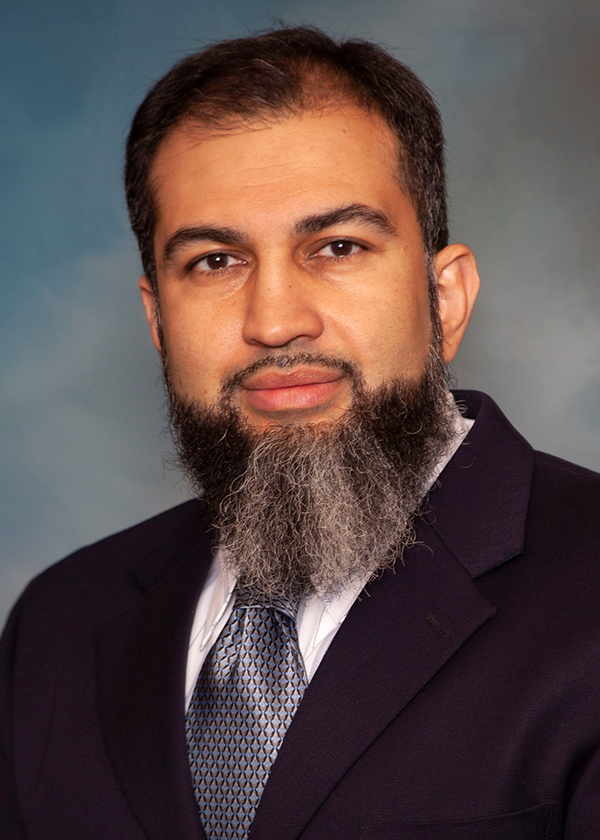 Once in his care, Dr. Ali and his team mapped out five options, both non-surgical and surgical, that could provide Masching some relief. She had already previously tried the first three non-surgical options, so her next steps were either getting regular shots in her back to minimize the pain or undergoing spine surgery.
According to Masching, while a new MRI didn't show much difference compared to the MRIs she had in the past, she took Dr. Ali's suggestion of getting an injection in her back. He explained that the pain and symptoms she had experienced over 30 years made her a candidate for a cervical fusion.
"I was very skeptical because I couldn't understand how having spine surgery would help with my migraines," she says. "I was also made aware that the procedure might not cure my migraines, but I would get some relief. I decided, let's just get the surgery."
On Nov. 24, 2021, the day before Thanksgiving, Dr. Ali performed a 2-hour surgery on Masching's spine at Morris Hospital. The results with both her headaches and the issues with her arm were almost immediate.
"The day after surgery, I didn't have a headache," Masching says. "I was ecstatic to say the least. I also no longer have any tingling or pain in my arm and hand."
When Masching returned to see Dr. Ali during her post-op appointment, she was so thankful, she cried and asked if she could give him a hug. Today, she says she still hasn't had a migraine since the surgery.
"I still can't believe I haven't had any migraines. I finally have relief," Masching says. "If only Dr. Ali knew what this means to me. I've missed out on such much over all these years. I can finally be the mother and grandmother I should have been. I no longer have to stay home in bed in a dark quiet room."
Dr. Ali has office locations in Joliet, Morris and Ottawa. For more information, go to morrishospital.org/spinesurgery.