Morris Hospital Recognizes June Fire Starter of the Month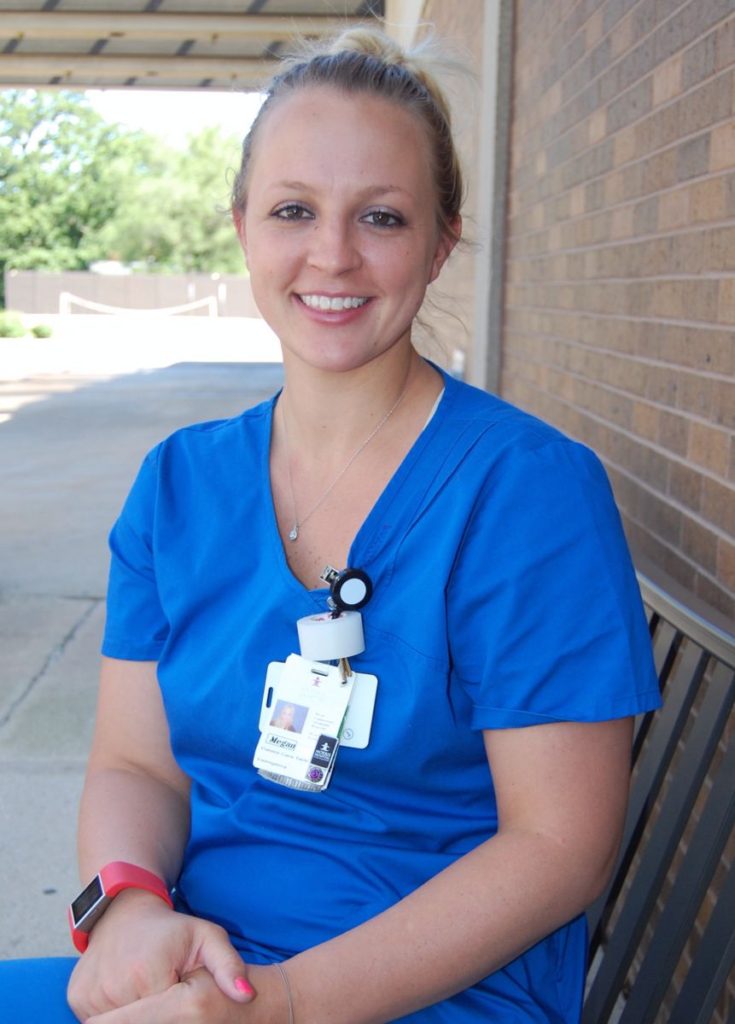 June 19, 2017 – Morris Hospital & Healthcare Centers selected Megan Read, of Seneca, as Fire Starter of the Month for June.  A patient care technician in the emergency department, Read is recognized for her exemplary work ethic, energy, integrity and respect, and for raising the standard for those she works with.
Read started her healthcare career immediately after high school as a CNA at Walnut Grove Village in Morris.  She joined the registration team in the emergency department at Morris Hospital in 2006 and soon realized she wanted to get back to hands on patient care.
"There's always something new in the Emergency Department," says Read, who has been a patient care technician for the past 10 years. "We have new patients all the time, and every patient is different. And the doctors are so great. I'm always learning something new all the time."
Recently, Read voluntarily assumed the lead on a special project related to EKG orders and ended up becoming the emergency department's primary resource for troubleshooting any issues or problems related to EKGs.
"Megan's engaged behavior is proof that no matter your position in the organization, you can make a difference by always doing the right thing for the patients we serve," says Tony Bucki, Director of Emergency Services at Morris Hospital.
Commenting further on Read's role with the EKG project, Morris Hospital Cath Lab Supervisor Jeremiah Vignali says from the beginning, Read spearheaded the project with enthusiasm and optimism and has been invaluable in developing the process.
"Megan is professional, pleasant and has a fantastic 'can do' attitude," says Vignali. "She takes ownership and exhibits accountability. Her positive attitude, even when more is being asked of her, is rare and inspirational."
For Read, the biggest reward at the end of her day comes from the interactions with the patients.
"It's great when the patients are so satisfied and happy that they want to give you a hug," says Read. "The simplest little things can make them happy. That's what we try and do."
In early civilizations, fire starters were the individuals who had the important job of keeping the flame alive. As Fire Starter of the Month, Read received a Grundy County Chamber of Commerce gift certificate, a Morris Hospital logoed clothing item of her choice, a special "Fire Starter" lapel pin, and a designated parking spot for the month. With over 1,200 employees, Morris Hospital & Healthcare Centers is the largest employers in Grundy County and winner of the Advisory Board Company's 2017 Workplace of the Year award.