Morris Community Sleep Center joins Morris Hospital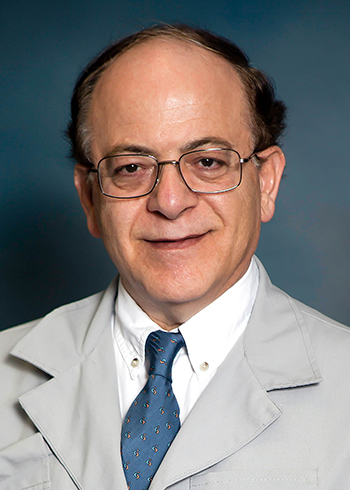 July 3, 2018, MORRIS, IL – Morris Hospital & Healthcare Centers has completed an affiliation agreement with the Morris Community Sleep Center.
Located at 1499 Lakewood Dr., Suite I, in Morris, the sleep center has been in operation for 20 years and has been renamed Morris Hospital Sleep Center. The phone number remains the same, 815-941-7533.
The agreement was completed between Morris Hospital & Healthcare Centers and the sleep center's owners, which consisted of 12 physicians including board-certified sleep medicine physician Dr. Peter Analytis. Dr. Analytis will continue to serve as the medical director of the Morris Hospital Sleep Center.
A board-certified sleep medicine physician and neurologist, Dr. Analytis reads and interprets sleep studies in order to diagnose and treat sleep disorders, including sleep apnea, insomnia, narcolepsy, sleep walking and all other sleep disorders. He has been a practicing neurologist and sleep medicine physician for 32 years.
At the sleep center, patients undergo a variety of non-invasive sleep exams that enable physicians to monitor the activity in the body and brain during sleep. Specific sleep exams conducted at the sleep center include diagnostic sleep studies, continuous positive airway pressure (CPAP) titration studies, bilevel positive airway pressure (BiPAP) studies, maintenance of wakefulness tests, multiple sleep latency tests and polysomnograms. These tests allow physicians to measure brain waves, oxygen levels, heart rate, breathing, eye movements, leg movements, airflow pressure, alertness during the daytime, quickness in falling asleep and other indicators that help identify a sleep disorder and its cause.
When a sleep disorder is diagnosed, treatments can range from non-invasive breathing machines, oral appliance devices, medication, lifestyle change recommendations, and in some cases, surgery. Some common treatment options include CPAP Therapy, BiPAP Therapy, Adaptive Servo-Ventilation (ASV) Therapy and Oral Appliance Therapy.
Serving patients at 25 locations, Morris Hospital & Healthcare Centers includes the 89-bed Morris Hospital, as well as physician offices in Braidwood, Channahon, Coal City, Dwight, Gardner, Marseilles, Mazon, Minooka, Morris, Newark, Ottawa and Yorkville. Through the services of over 1,700 healthcare professionals, physicians and volunteers, Morris Hospital provides lifesaving cardiac intervention with angioplasty and stents, a radiation therapy center for cancer patients, state-of-the-art intensive care unit, sleep center, and immediate care services at three locations. Morris Hospital is a Level II trauma center and a Level II perinatal care provider with an intermediate care nursery.