Local Physician Earns Board Certification In Obesity Management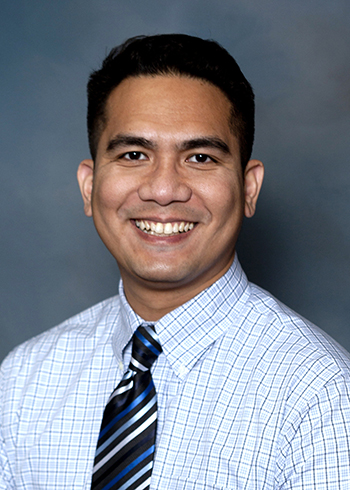 May 7, 2021, MORRIS, IL – A local family medicine physician has received certification in obesity medicine, designating his specialized expertise for helping people with weight loss or for those needing support before and after bariatric surgery.
Dr. Paulo A. Aranas was certified in April by the American Board of Obesity Medicine as an ABOM diplomate, signifying his specialized knowledge in the practice of obesity management. He received the certification following two years of rigorous training and an extensive examination process. He joins more than 5,200 diplomates in the United States and Canada to receive this new certification.
As a board-certified family medicine physician, Dr. Aranas has seen a reoccurring problem with obesity over the years that he feels hasn't been appropriately addressed. A patient is considered clinically obese if their Body Mass Index (BMI) is over 30, or overweight if their BMI is between 25-29. Obesity was officially recognized as a disease by the American Medical Association in 2013. According to the Centers for Disease Control and Prevention, more than 42 percent of U.S. adults cope with obesity, which is associated with a higher risk for heart disease, cancer, diabetes, stroke and other musculoskeletal and vascular problems.
"Obesity is the most prevalent chronic disease in the country and in our society today," says Dr. Aranas. "It continues to be underdiagnosed and not put in the spotlight to the same degree as other chronic conditions, such as diabetes, hypertension, hyperlipidemia or sleep apnea. As obesity gets addressed, these chronic medical conditions also get addressed."
As part of the certification process, Dr. Aranas received extensive education in the four pillars of treating obesity – nutrition, exercise, behavior and pharmacology. He says obesity medicine specialists treat the whole body, meaning they identify and address all aspects of a patient's diet, exercise habits, metabolic concerns, genetic issues and other contributing factors, and develop a plan for weight management.
In his role as a board-certified family medicine physician, Dr. Aranas counsels and treats patients at any point of their weight-loss efforts, but his obesity medicine expertise particularly comes into play when a patient's initial attempts with a primary care doctor have been unsuccessful. Obesity medicine specialists also work closely with bariatric surgeons before and after weight-loss surgery to provide guidance and address any issues that may arise.
"When you go to an obesity medicine specialist, it means you have been to another doctor without success," says Dr. Aranas. "This certification gives me more knowledge and expertise to address the problem of obesity and weight. I will be helping patients throughout the whole process of their weight-loss journey and hopefully treat diabetes, hypertension, sleep apnea and all the other co-morbidities that accompany obesity. It's a very important field that I am very passionate about and is gaining a lot more following in the medical community."
Dr. Aranas practices at the Morris Hospital Ottawa Campus, 1306 Gemini Circle, Suite 1, Ottawa. To schedule an appointment, call 815-433-9200.
"If someone needs help and is ready to tackle their weight problem, they can always reach out and we can start the discussion about our options and what we need to do," Dr. Aranas says.
Serving patients at 26 locations, Morris Hospital & Healthcare Centers includes the 89-bed Morris Hospital, as well as physician offices in Braidwood, Channahon, Coal City, Dwight, Gardner, Marseilles, Mazon, Minooka, Morris, Newark, Ottawa, Seneca, and Yorkville. With over 1,700 healthcare professionals, physicians and volunteers, Morris Hospital provides lifesaving cardiac intervention with angioplasty and stents, a radiation therapy center for cancer patients, state-of-the-art intensive care unit, sleep center, and walk-in urgent care at four locations. Morris Hospital is a Level II trauma center, Level II perinatal care provider, and primary stroke center. The hospital is known for its compassionate and personalized approach to healthcare.
###