Family medicine physician joins Dwight and Braidwood Healthcare Centers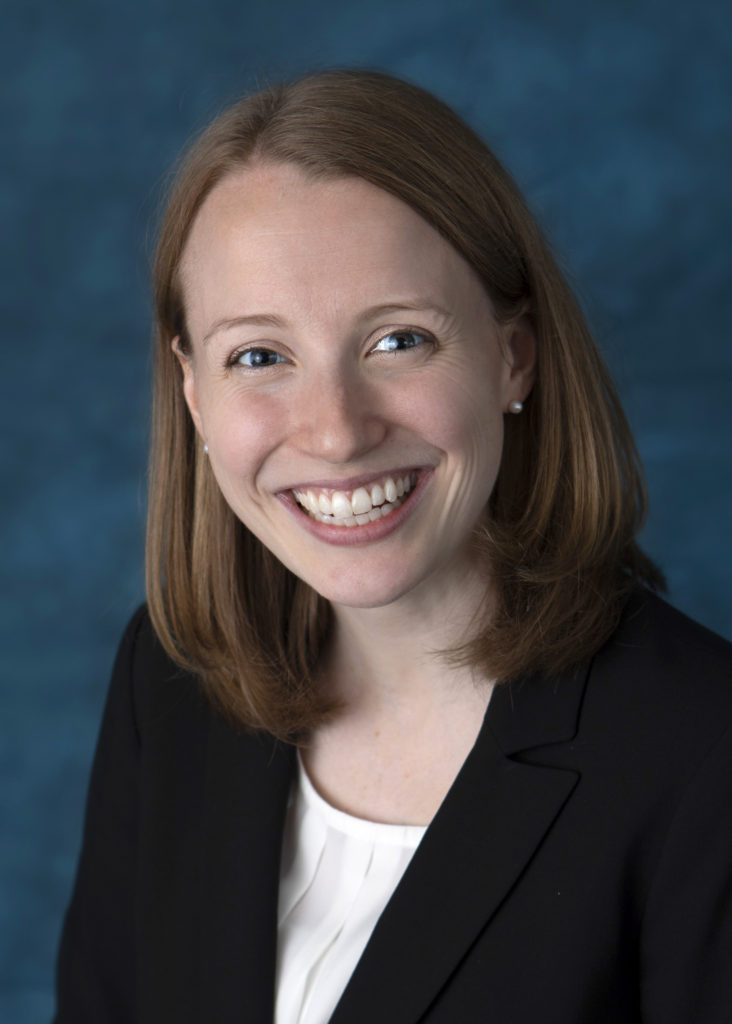 October 18, 2018, MORRIS, IL – Jaynee Pendergast, D.O., a board-certified family medicine physician, has joined the Dwight and Braidwood Healthcare Centers of Morris Hospital. She succeeds the retiring Dr. Michael Cichon, who will retire on Nov. 30 after 36 years of practicing medicine in the Dwight community.
Dr. Cichon is working with Dr. Pendergast until that time to ensure a smooth transition for his patients.
Born and raised in Joliet, Ill., Dr. Pendergast provides primary care for patients of all ages, from newborns to seniors. In addition to diagnosing and treating illness, Dr. Pendergast provides a wide range of care, including preventive care, routine check-ups, health risk assessments, immunizations, screening tests and personalized counseling on maintaining a healthy lifestyle. She has specific interest in preventive care, acute care, women's health and pediatrics.
"I'm so excited and thankful to be a part of the Morris Hospital team," says Dr. Pendergast. "Since being from the area, it was always a goal of mine to be able to serve the community that helped raise me. I wanted to work in an environment where I felt like part of a family. Morris Hospital has already made me feel at home."
Dr. Pendergast received her Doctor of Osteopathic Medicine degree from Midwestern University Chicago College of Osteopathic Medicine in Downer's Grove and completed a family medicine residency at AMITA Health Hinsdale Hospital in Hinsdale, Ill. She is board certified by the American Board of Family Medicine and is a member of American Academy of Family Practice and American College of Osteopathic Family Physicians.
Dr. Pendergast says she enjoys getting to know her patients, building relationships with them and helping them establish and maintain a healthy lifestyle. She says she is committed to delivering compassionate care while providing a welcoming environment to all her patients.
"My hope is to build lasting relationships with my patients and their families," Dr. Pendergast says. "There's nothing more rewarding than taking care of a newborn and then shortly later seeing that child's great-grandparent in the same office. And for me as a family practitioner, not only is that possible, but it's encouraged."
Dr. Pendergast and her husband are the parents of a young daughter. Her husband is a history teacher at Minooka Community High School.
Patients can see Dr. Pendergast at 103 S. John Street in Dwight or 389 E. Main St., Braidwood. At the beginning of 2019, Dr. Pendergast will relocate from the John Street office to Morris Hospital's other Dwight Healthcare Center at 101 S. Prairie Avenue as part of a consolidation of the two offices.
Morris Hospital is hosting a retirement reception for Dr. Cichon on Tuesday, Nov. 27, from 4 p.m. to 6 p.m. at the St. Patrick's Parish Hall, 118 W. Mazon Ave., Dwight. The community is invited.
Serving patients at 26 locations, Morris Hospital & Healthcare Centers includes the 89-bed Morris Hospital, as well as physician offices in Braidwood, Channahon, Coal City, Dwight, Gardner, Marseilles, Mazon, Minooka, Morris, Newark, Ottawa and Yorkville. Through the services of over 1,700 healthcare professionals, physicians and volunteers, Morris Hospital provides lifesaving cardiac intervention with angioplasty and stents, a radiation therapy center for cancer patients, state-of-the-art intensive care unit, sleep center, and immediate care services at three locations. Morris Hospital is a Level II trauma center and a Level II perinatal care provider with an intermediate care nursery.
.
###