Community Invited to See Hospital Renovations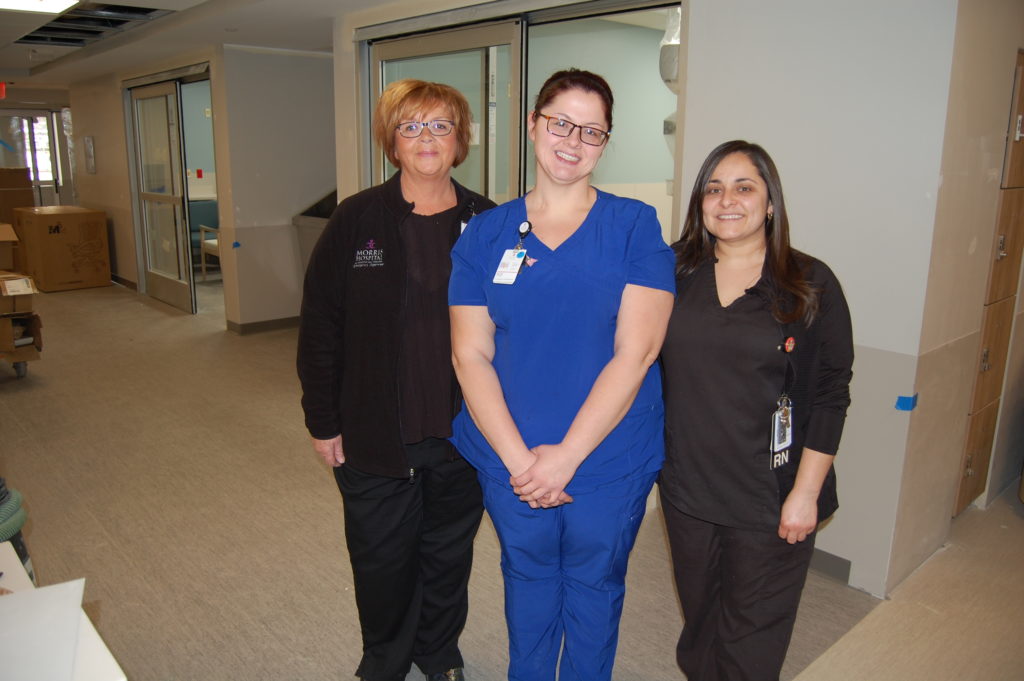 December 18, 2019, Morris, Illinois — Morris Hospital is hosting a community open house on Sunday, January 12, from 2-4 p.m., to celebrate the completion of the first phase of a major modernization project. The first 300 children will receive a free Teeny Ty® stuffed animal.
Guests will get to go behind-the-scenes of the new emergency department before the anticipated February opening for patient care. The new emergency department features all private exam rooms, a separate, low acuity area to expedite treatment of patients with less serious illness and injuries, and enhanced trauma and critical care treatment areas.
Tours of the new infusion therapy center, new women's imaging center, new main lobby and new outpatient lab will also be provided, along with a demonstration of the new self-registration technology that's coming to Morris Hospital in early 2020.
Renovations began in the spring of 2019 as part of a $33.5 million, multi-phase modernization project that is designed to enhance patient and visitor comfort, experience and privacy while optimizing use of space for patient care services. This is the first major renovation on the hospital main campus since 2006.
Additional phases of the modernization project will result in a new cardiac diagnostic testing area and renovated diagnostic imaging department.
"Our 2019-2021 modernization project is a monumental milestone in Morris Hospital's rich history," says Mark Steadham, President & CEO of Morris Hospital & Healthcare Centers. "Along with the renovations, we're changing many processes to enhance the patient experience, including the addition of new technology in 2020 that will allow patients to self-register when they arrive at the hospital. The changes will be apparent from the moment patients and visitors arrive on campus. We are very much looking forward to sharing our progress with the community at our January 12 open house."
Children should bring their favorite stuffed animal to the open house for a medical check-up performed by Emergency Department staff. There will also be an opportunity to climb aboard an ambulance and visit with hospital staff and therapy dogs while learning how to stay safe and healthy. Everyone who attends will be entered into a drawing for a chance to win a Fit Bit Versa 2, with three winners selected.
Guests coming to the open house should park in the main parking area on the east side of the hospital campus and enter through the main entrance. In case of inclement weather on January 12, anyone planning to attend the open house is encouraged to check the Morris Hospital website or Facebook page before leaving home.
# # #