Ask Your Physician Today for a Referral to the Morris Community YMCA!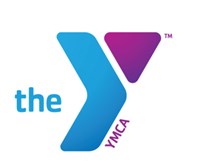 Morris Hospital & Healthcare Centers and the Morris Community YMCA are teaming up to improve the health and wellness of area residents by offering a Prescription for Fitness program. Through this innovative initiative, patients will receive a FREE 30-day membership to the Morris Community YMCA when they are referred by a Morris Hospital provider.
Your Prescription for Fitness membership includes a free fitness orientation. If you choose to join the Morris Community YMCA at the conclusion of your FREE 30 days, your joiner's fee will be waived if you have visited the Y at least four times during your first 30 days. That's a savings of up to $120!
To learn more once you have received the referral from your physician, contact the Morris Community YMCA at 815-513-8080 or email morriswellness@jolietymca.org or visit 320 Wauponsee Street in downtown Morris.