Grateful for Free Cardiac Screening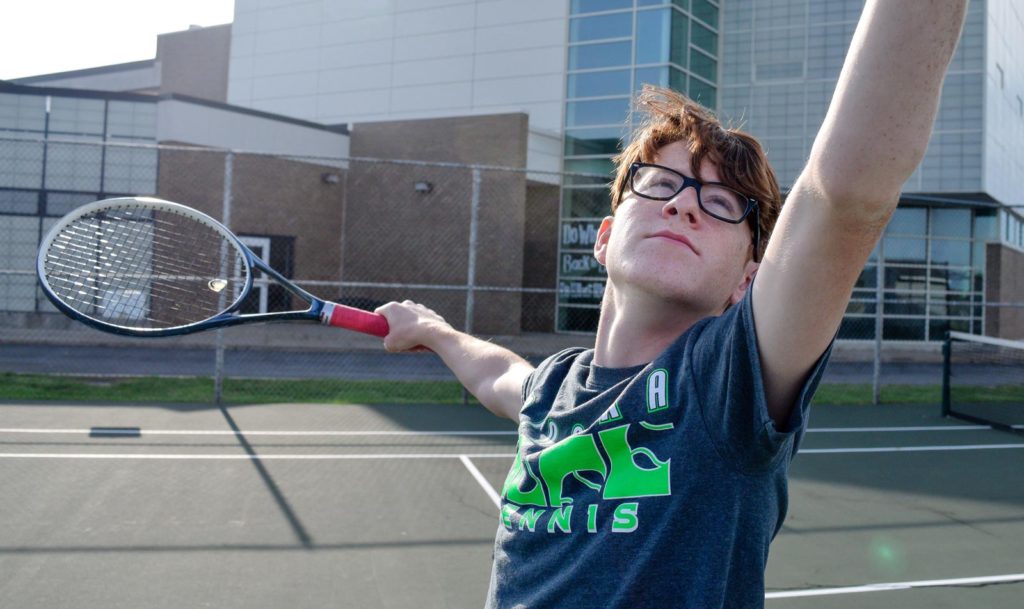 When Polly Ward received an email from Minooka High School in the fall of 2016 about a free, cardiac screening program being offered at the school through Morris Hospital, she didn't hesitate to sign up her two teenagers. Polly remembered hearing stories about seemingly healthy, active kids who died suddenly due to undiagnosed heart conditions.
As soon as a nurse from Morris Hospital called and said 16-year-old Mick's EKG was abnormal, Polly and her husband, Chris, quickly made sure their son had all the appropriate follow up. They were surprised to learn that their cross country runner and tennis player son had Wolff-Parkinson-White Syndrome, a condition characterized by abnormal electrical pathways in the heart that case a disruption of the heart's normal rhythm. In rare cases, arrhythmias associated with WPW syndrome can lead to cardiac arrest and sudden death, according to the National Institutes of Health.
"Mick is a really healthy, fit kid who runs distances of 8-10 miles," says Polly. "This is something he was born with that likely wouldn't have been detected if it weren't for the cardiac screening at the school. He was never lightheaded or short of breath, and he never felt an irregular heartbeat. He didn't have any symptoms."
Mick is one of over 3,000 students at seven area schools who participated in Morris Hospital's new Rhythm of Our Youth screening program during the 2016-17school year. On a pre-scheduled day, Morris Hospital brings in a specially trained volunteer crew who spends a full day performing EKG screenings on students who have parental permission. During the screening, electrode adhesives are placed on the student's chest, arm and ankles, and the electrodes then provide the electronic tracing of the heart rhythm. The test takes about three minutes, is painless and aims to catch the small percentage of students who are at risk for sudden cardiac death.
Of the students screened last school year, about 3 percent were referred to their physician for follow-up. Typically, less than 1 percent of the students are found to have a medical problem that requires cardiac intervention.
The idea for Rhythm of Our Youth originated from a Morris Hospital employee and bloomed into a community-supported program that now features a 10-member team and cast of volunteers. The EKG machines and other supplies needed to conduct the screenings are funded through gifts to the Morris Hospital Auxiliary and Foundation from community members.
The program is open to all students, not just those who participate in organized school athletics.
For Mick Ward, the diagnosis lead to having a procedure at Advocate Christ Medical Center called a cardiac ablation where the nerve ending on his heart that was causing the rhythm abnormality was cauterized. Mick recovered for just one week and then returned to normal activities.
"I don't know when Mick would have ended up having an EKG," says his mother. "I feel so grateful that Morris Hospital would come into our high school and perform something that's a life changer."