COVID-19 RESPONSE: For your safety and the safety of others, we are proactively screening everyone who enters the Yorkville Campus for symptoms of COVID-19 through temperature checks and screening questions. Masks/face coverings are required for the safety of others. A support person is only permitted for patients who are 17 and younger, as well as patients who are incapacitated or in need of continual assistance. Anyone experiencing fever, sore throat, shortness of breath, cough or flu-like symptoms should call for instructions.
The Morris Hospital Yorkville Campus is located in south Yorkville at 105 Saravanos Drive on Route 47 just 1.5 miles south of the Fox River Bridge. We are open 5 DAYS A WEEK, and our services include convenient care, obstetrics & gynecology and allergist physician services, physical therapy, and occupational medicine, along with a number of diagnostic services. Please continue reading for detailed information regarding each of our Yorkville Campus services. Or, give us a call at 630.553.8200.
LOCATION:
Morris Hospital Yorkville Campus
105 Saravanos Dr.,
Yorkville, IL 60560
(On Route 47, just 1.5 miles south of the Fox River Bridge)
DIRECTORY OF SERVICES:
Patients of all ages are encouraged to establish with a primary care physician for routine check-ups, illness, and management of chronic conditions. Primary care providers at the Yorkville Campus include:
Dr. Hetal Amin, a board certified allergist with Morris Hospital Allergy Specialists, is available on Tuesdays at the Morris Hospital Yorkville Campus.
Dr. Amin specializes in the diagnosis and treatment of environmental and food allergies/sensitivities, chronic respiratory and sinus problems, allergy skin disorders such as hives and eczema, and allergy induced asthma for patients ages 6 and older.
Due to the COVID-19 pandemic, Dr. Amin will be temporarily seeing patients ONLY at the Morris Hospital Ridge Road Campus in Channahon. To schedule an appointment with Dr. Amin, call 815.705.1300.
Dr. Andrea L. Chen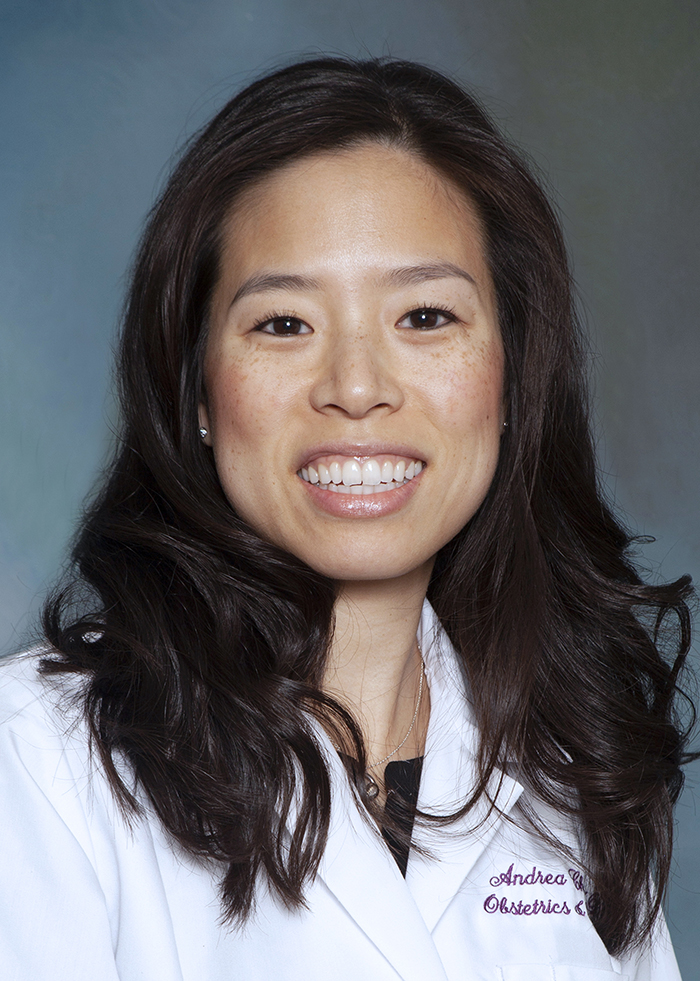 , a board-certified obstetrician, is accepting new patients at the Morris Hospital Yorkville Campus.
A native of Naperville, Dr. Chen has fellowship training in minimally invasive gynecologic surgery.
Dr. Chen offers the full range of obstetric and gynecologic care, including family planning counseling, diagnosis and treatment of female reproductive system disorders, pregnancy and childbirth, hormonal disorders, diagnosis and treatment of chronic pelvic pain, in-office procedures, and minimally invasive gynecologic surgeries.
Dr. Chen also sees patients at the Morris Hospital Obstetrics & Gynecology Specialists office in Morris, To schedule an appointment with Dr. Chen, call 630.553.5561 (Yorkville) or 815.941.0441 (Morris).
DR. CHEN'S HOURS:
Mondays: 8 a.m.-11:30 a.m.
Thursdays: 9 a.m.-6 p.m.
Looking for a specialty not listed here? Please go to morrishospital.org/doctors for a directory of all providers and specialties on the Morris Hospital medical staff.
PREPARING FOR YOUR APPOINTMENT
For your convenience, we suggest that you download and complete our Healthcare Centers – General Patient Registration Form before coming in for your office visit.
FOR MEDICARE BENEFICIARIES
Your provider is committed to delivering the best possible coordination of your care by participating in an Accountable Care Organization (ACO).  A care coordinator may get involved in your care to help improve communication between your healthcare providers. Please visit our Accountable Care Organization (ACO) webpage to learn more.